"…snooow…I long to wash my hands, my face and hair with snow!" (from "Snow" by Irving Berlin)
If I were Mr. Berlin, I'd be in luck because there is plenty of snow on the ground here in Massachusetts at the moment! Of the previous six school days, five have been called for snow in the city of Boston, so snow is definitely on my mind!
Living in a city that was not designed for cars is dicey on a good day; add 40" of snow to the mix and it's a bit of a nightmare. There's no place to put the snow! Eventually it gets carted off, but a lot of it just has to stay in the street.
I find myself thinking that hailing from milder climes, the Pilgrims must have really been second-guessing themselves during their first New World winter!
So how did we deal with snowy, city roads before salt trucks and plows?
Strap on your snowshoes and take a stroll back in time…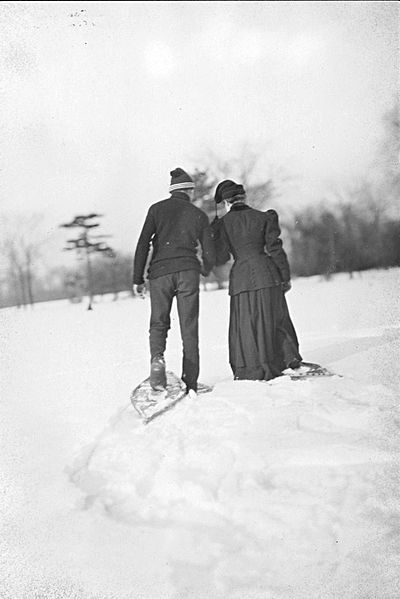 Horse-drawn travel was a different beast (no pun intended): if you just swap out carriage wheels for sled blades, not surprising, snow actually made it easier to travel! In the 18th and 19th centuries it was the job of snow wardens to tamp down the snow-covered roads with rollers. And, add snow to the roads under covered bridges!
Plows started coming in during the mid-19th century, mostly for pedestian thoroughfares—it took the automobile for them to catch on in the way we use them today.
The funny thing is, there is really only so much you can do to manage snow: tamp it, shovel it, push it, haul it, blow it. So methods haven't really changed all that much over the years…
TAMP IT!
Just smoosh it down! This seems the easiest route to me.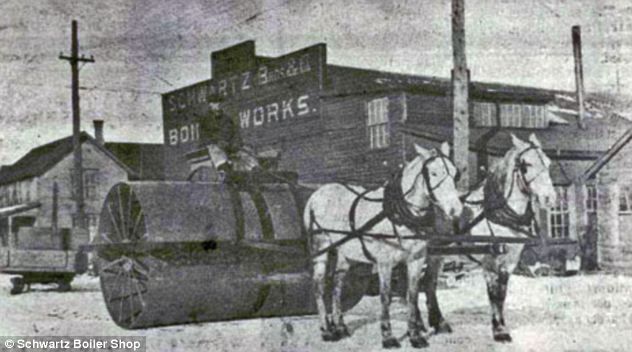 SHOVEL IT!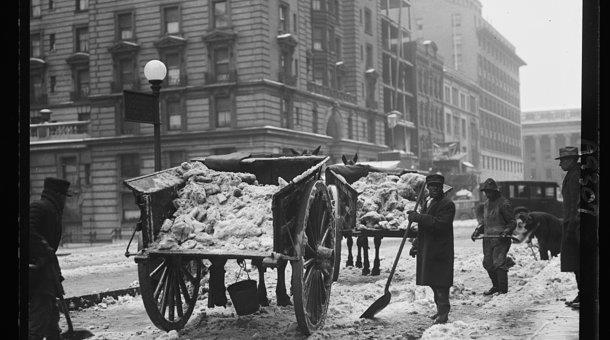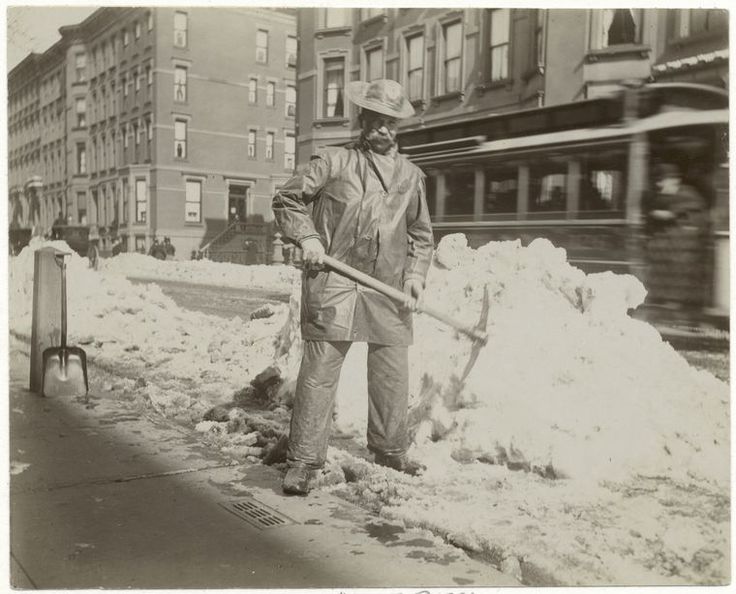 I like his style!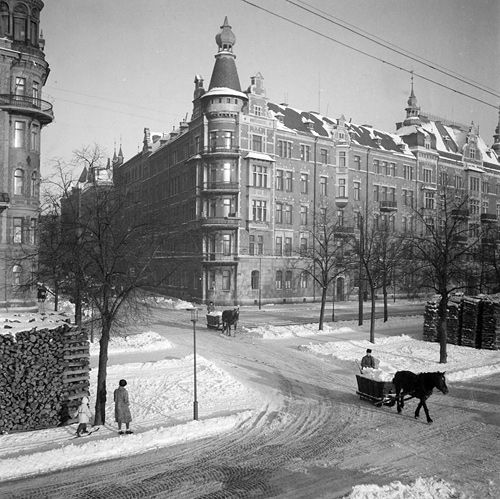 Stockholm, Sweden c. 1944
PUSH IT!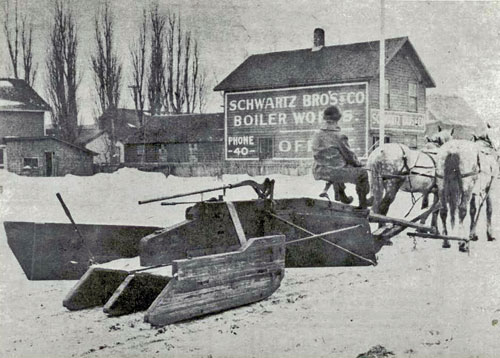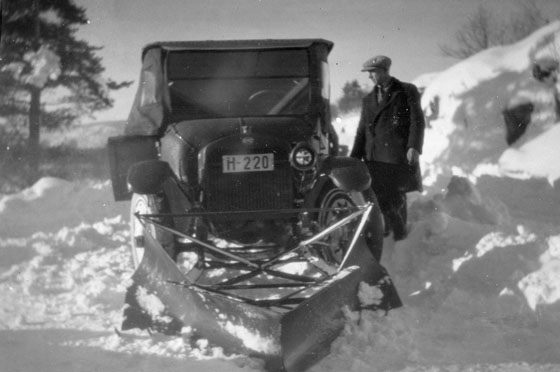 HAUL IT!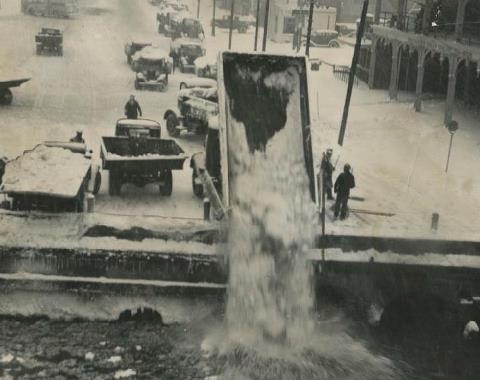 You can't do this anymore! Think of all the "extras" that would go in the river or ocean—back in the day it was horse dung and trash, today motor oil and the like, and of course trash. However, we do something similar, hauling the snow to snow melters! Essentially they are large tubs of 55 degree water—that's all it takes to melt snow and ice—that then transport the waste water to the sewage system.
BLOW IT!
Early snowblowers were designed to clear snow from railways!
Let's hope we don't get too much more of the white stuff this winter! Stay warm and while you're sipping your cocoa, visit My History Fix on Facebook!