What's better than candy or flowers on Valentines Day? An estate sale of course!  This year I treated myself to a lunchtime jaunt into the past—I don't normally make it to Friday sales, so this was a treat.
I subscribe to a couple of resale websites and found a sale very near to work. I was not only excited by the proximity and the selection, but from what I could tell this was a great opportunity to see a home with lots of original features.  (And some other vintage bits as well!)
I arrived two hours into the sale to find the place almost entirely cleaned out!  The house is now for sale, and I hope and pray it goes to someone who appreciates old and quirky over "open floor plan"…with almost 3,600 square feet there aren't many small rooms.
There are a lot of post-sale pictures in the listing that give a better sense of what the house looks like (I recommend checking it out while it is still available), but here are some of the fun details that made my V-Day!
Keep in mind the house is in the process of being cleaned out, so there is clutter I didn't feel the need to move!
The front door.  Love.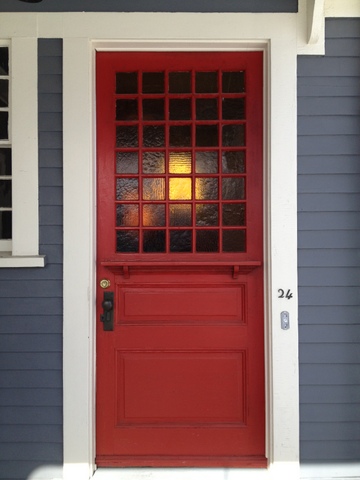 Tons of original woodwork in this house, mostly unpainted.  This pass-through in the dining room…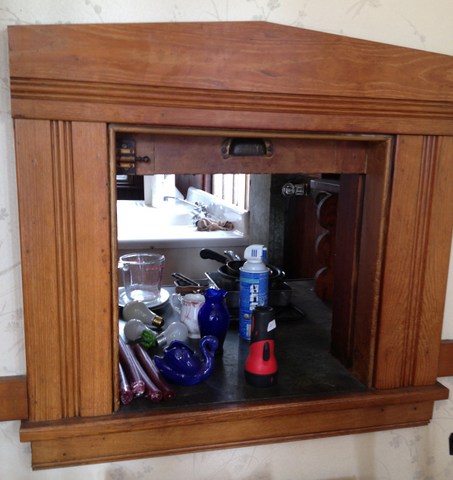 …led to this amazing cupboard in the kitchen…it just needs some TLC…and a drawer.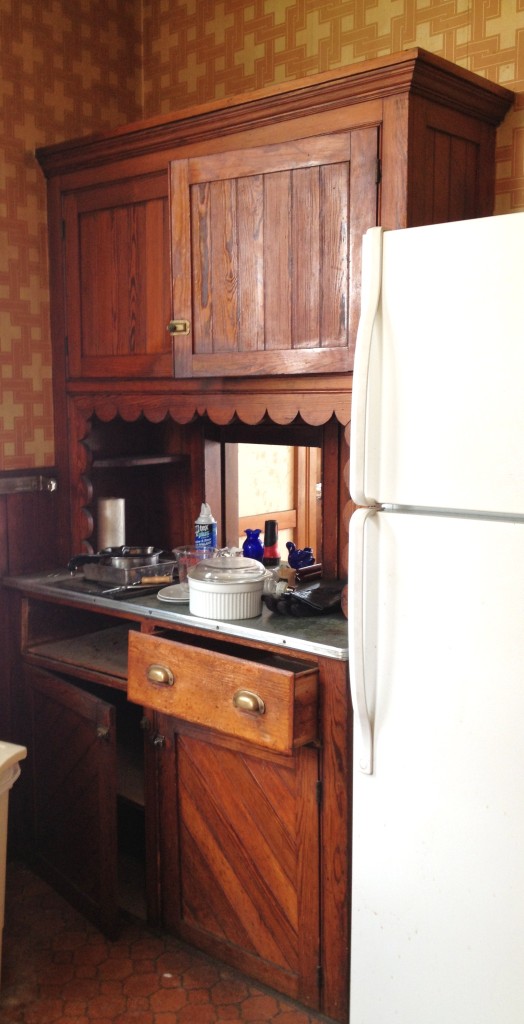 Quite the mix of eras in the kitchen: original 1875 cabinetry, 1940s sink unit, 1970s cloth-backed vinyl wallpaper and vinyl flooring, and a modern refrigerator!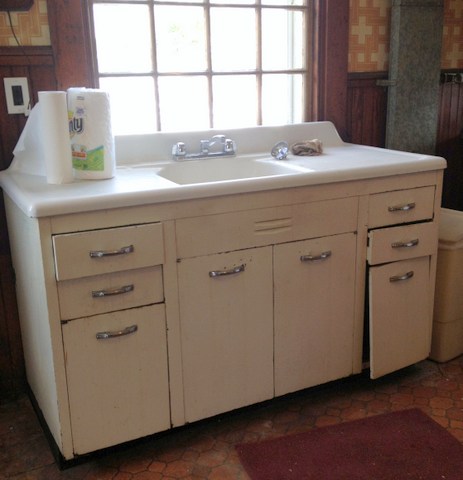 Stunning stained glass door leading to a sunroom.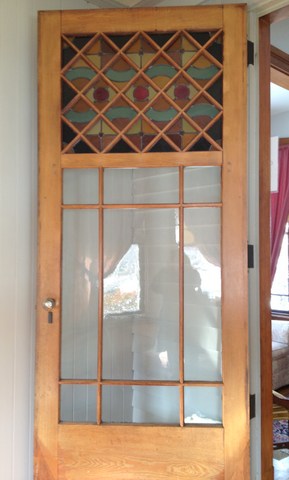 The stairwell was papered (in the Forties?) with this romantic design.  What a job–there are three floors and the ceilings are 10 feet high!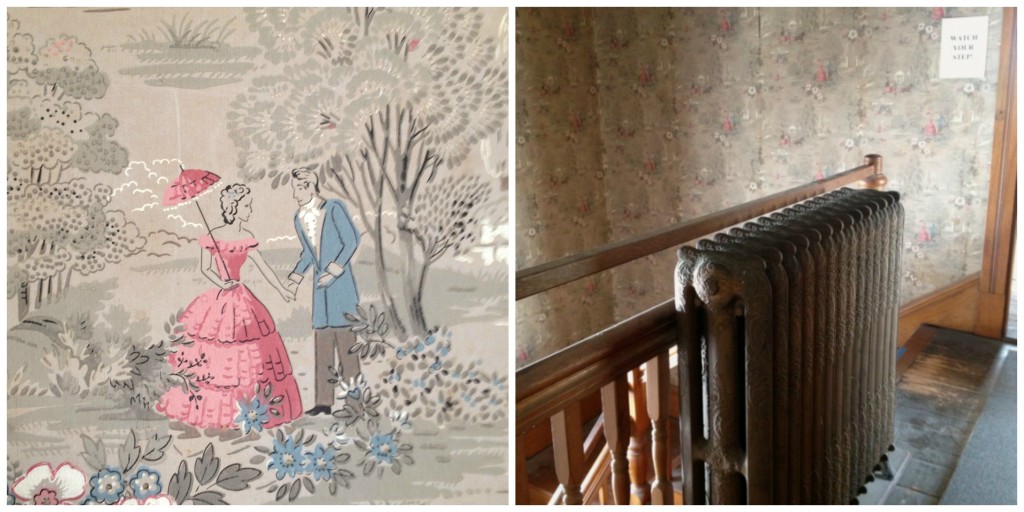 The radiator in the third floor hallway was the only one I saw (did they spend a lot of time in the hallway?), but the water tank was still in place in the utility room on that floor.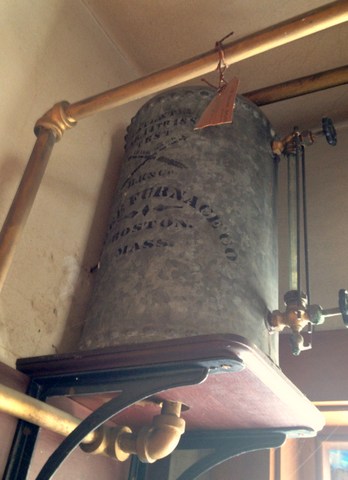 I just love the nooks and crannies found in old homes. The listing shows how these features relate to each other in the room.  I was trying to capture the space through the arch and didn't think to get the big picture.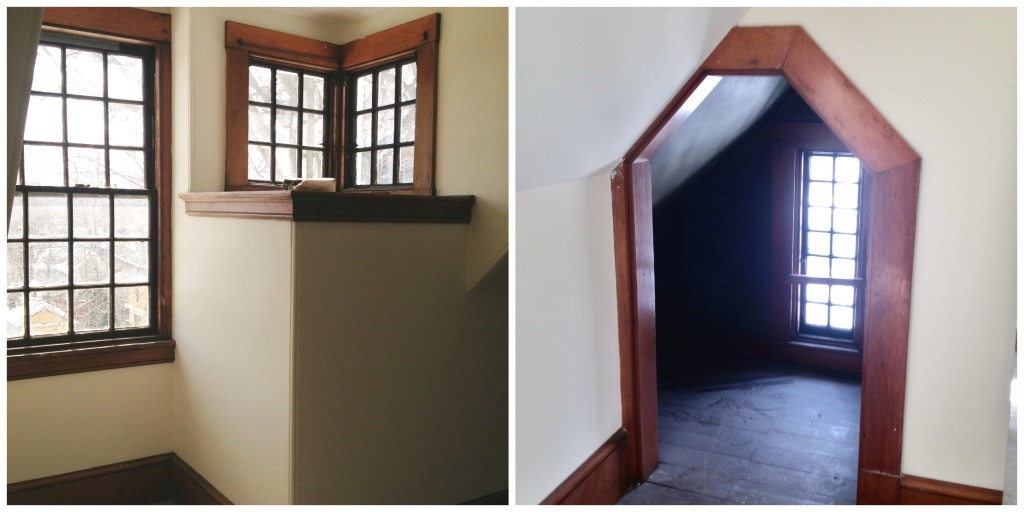 I know Mom, I should have moved the vacuum!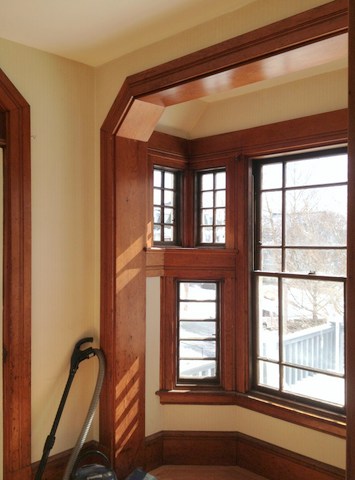 I. Want. This. Door.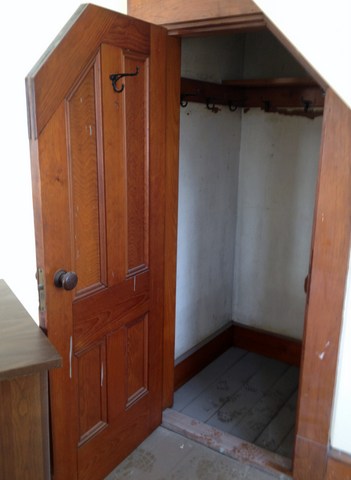 Now here is one I am putting out for your consideration…what is this?  There seemed to be pulley mechanisms (note the cord creeping out of the bottom left door); I tried to open the other doors to get a better look to no avail.  My first thought was dumbwaiter, but I couldn't find one.  This is in a bedroom.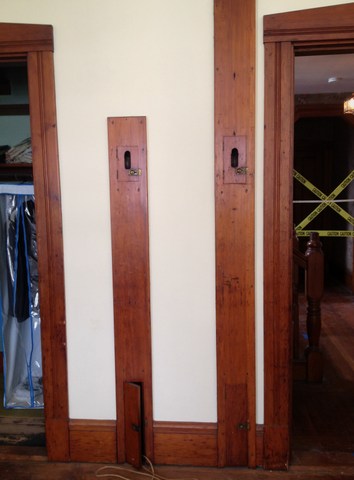 Of course I didn't leave empty handed.  I walked out with this mirror and four books for $30!  SCORE!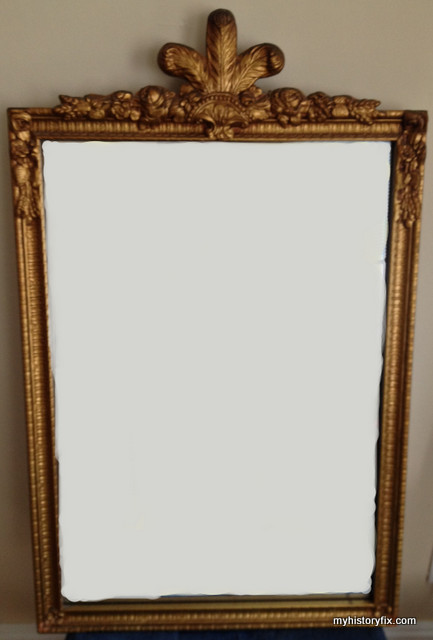 I would love to hear about your resale finds and of course please tell me if you can ID my mystery picture—share your thoughts in the comments below!  Happy Hunting!