One thing I love about New England is there are so many great places to visit, so close together!  I chose well when I picked Boston as my home base; not only is it drenched in American history itself, but it's centrally located to so many other historic and scenic places.  I can be in Maine in two hours, the Vermont and New Hampshire borders in about an hour and Rhode Island in 45 minutes.
But there is plenty to see in Massachusetts!  The North Shore's Newburyport is one of my favorite day trips.  A quaint town on the ocean, it's great for walking and taking in the architecture, sitting by the ocean and having a nice lunch.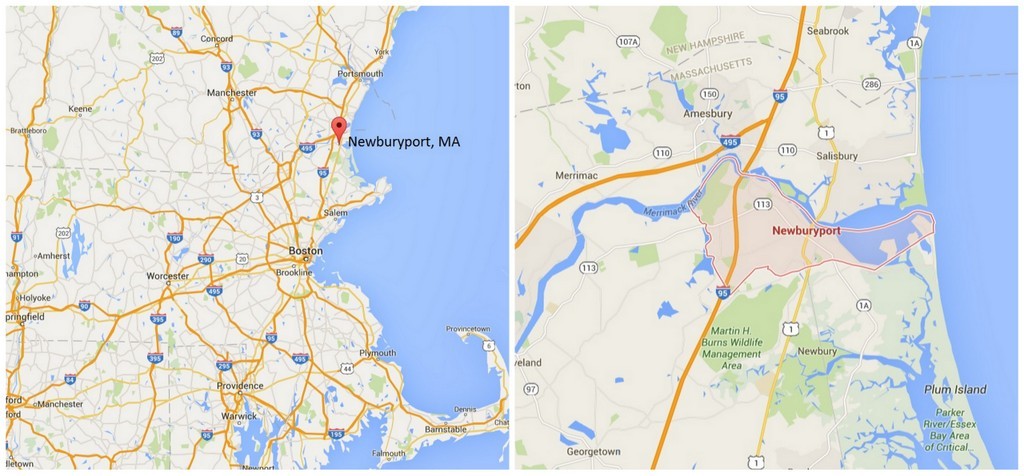 Originally settled in 1635 as part of Newberry Plantation (now the town of Newbury), it officially became Newburyport in 1764.  As you might guess from the name, like many coastal New England towns its past is steeped in maritime industry: ship-building, shipping, fishing and whaling.  As part of the triangular trade (West Indian products imported, processed, then exported across the Atlantic), rum was distilled and exported from the area of town now known as Market Square, a lovely shopping and dining destination.  Newburyport was also known for silverware production.
Culturally, Newburyport was a center for the anti-slavery movement, and was home of the famed abolitionist, William Lloyd Garrison.  This is interesting considering the towns participation in triangular trade, which often involved slaves being shipped from Africa to the Caribbean, those ships then loaded with sugar sailed north, and then manufactured goods shipped back to Africa.  There were different iterations of the triangle, but slavery was usually involved—if slaves weren't one of the actual commodities, slaves were probably producing goods being shipped. The town claims to be the birthplace of the U.S. Coast Guard, but the matter has been under debate for years.
Let's take a stroll through Newburyport…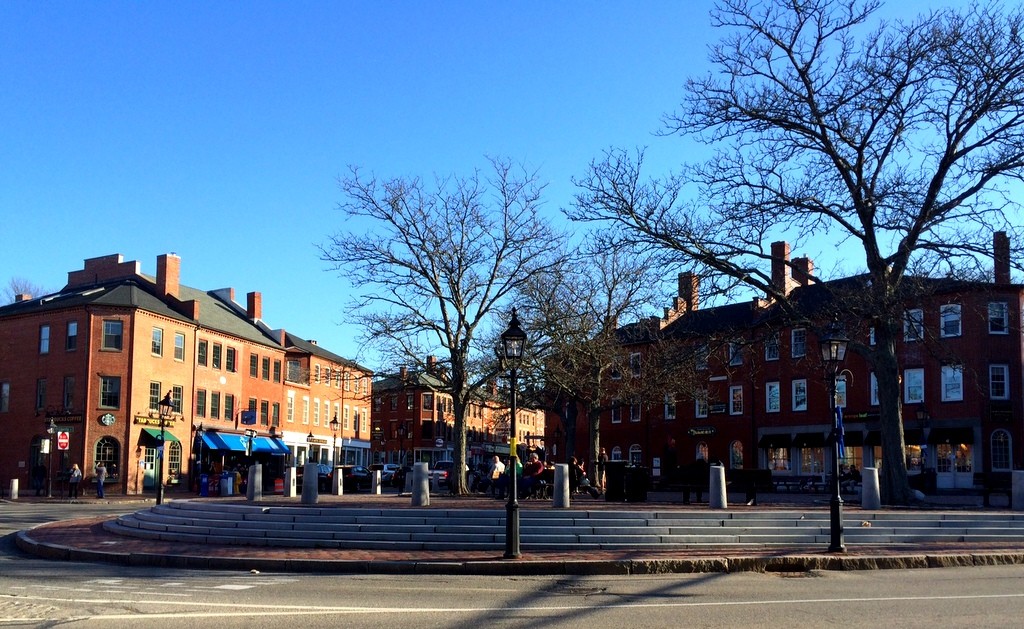 Market Square.  There were lots of people hanging out here earlier in the day.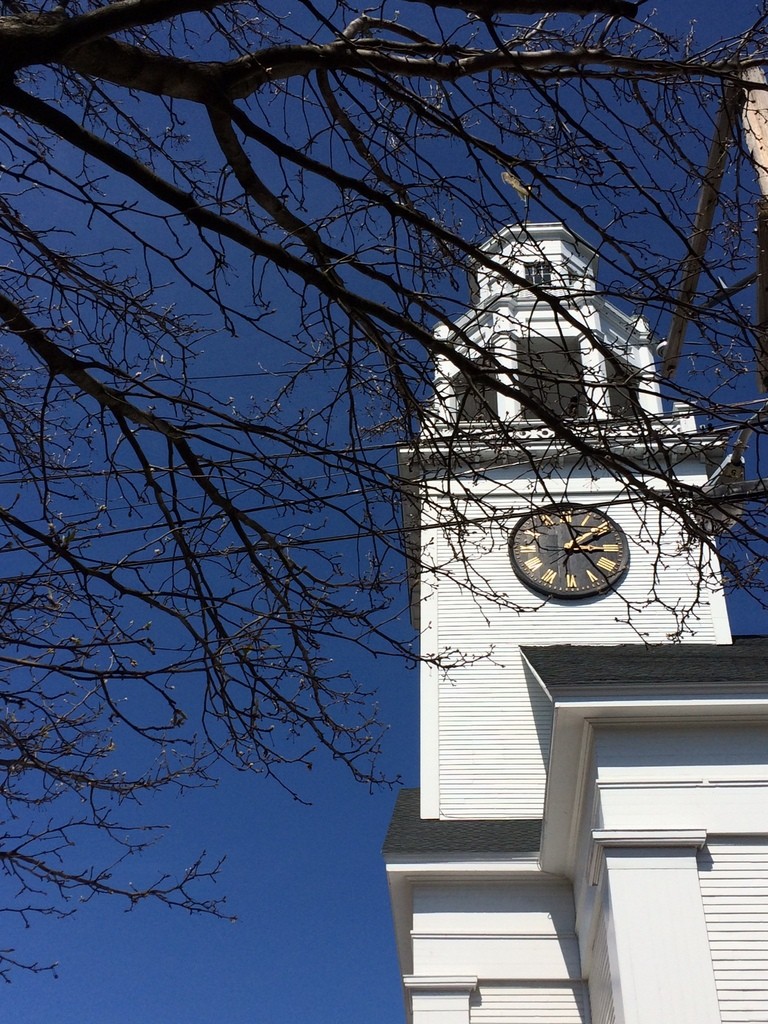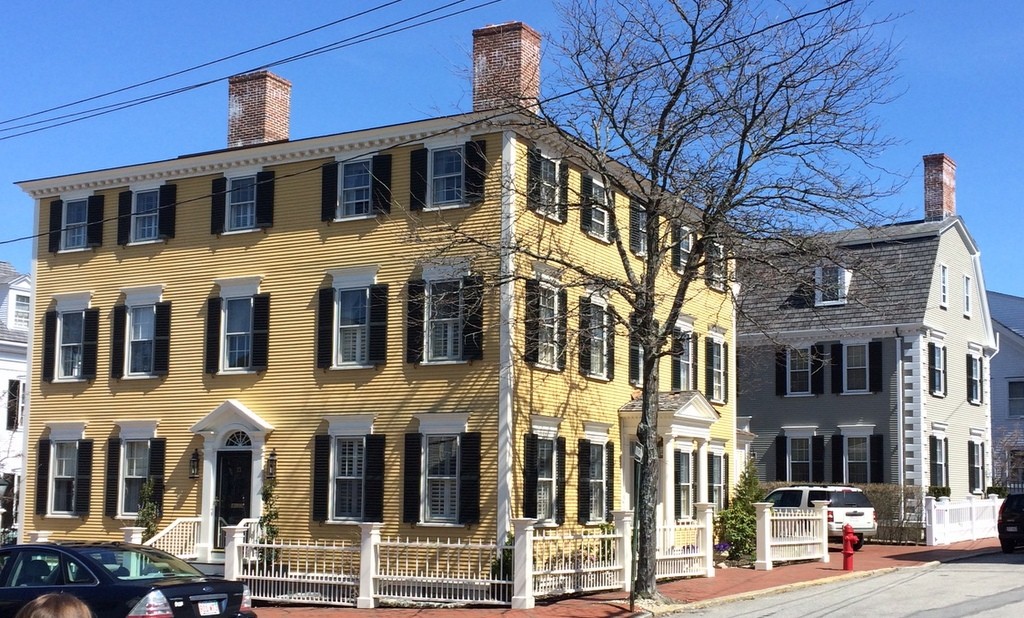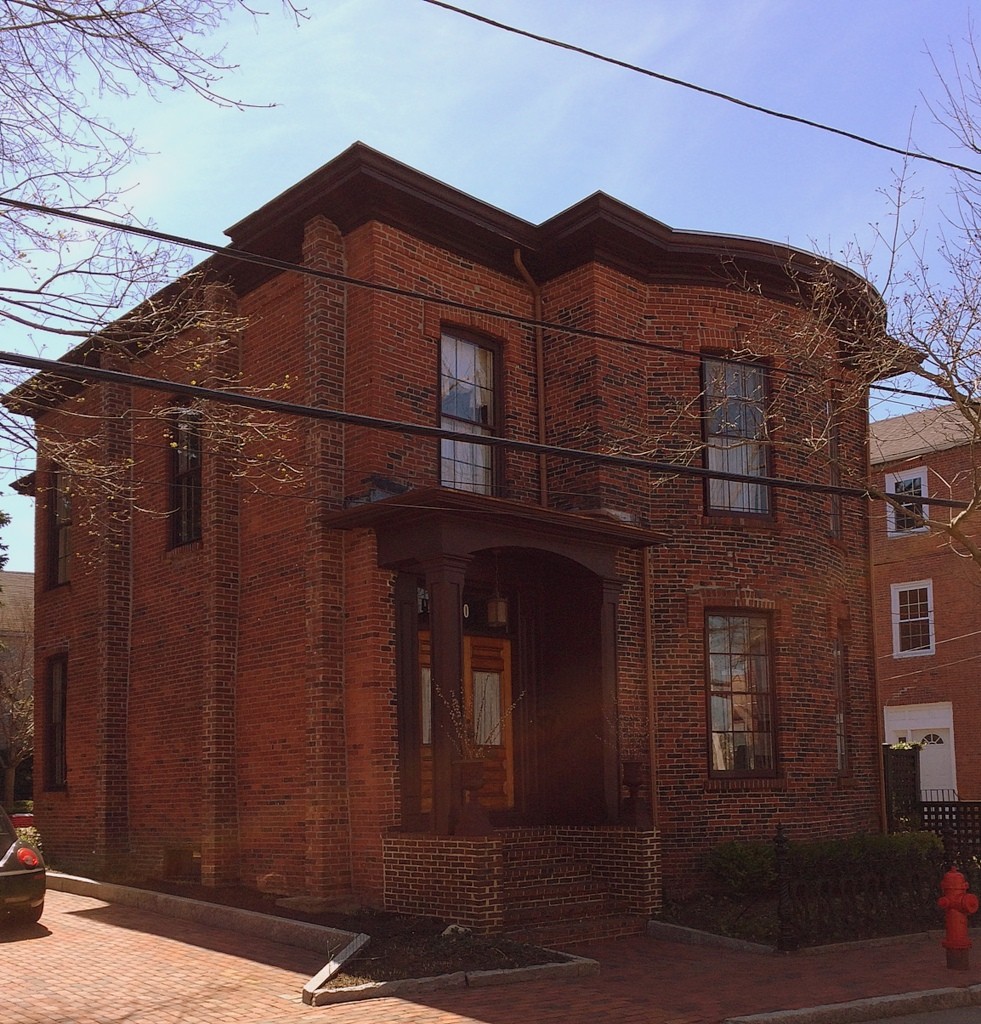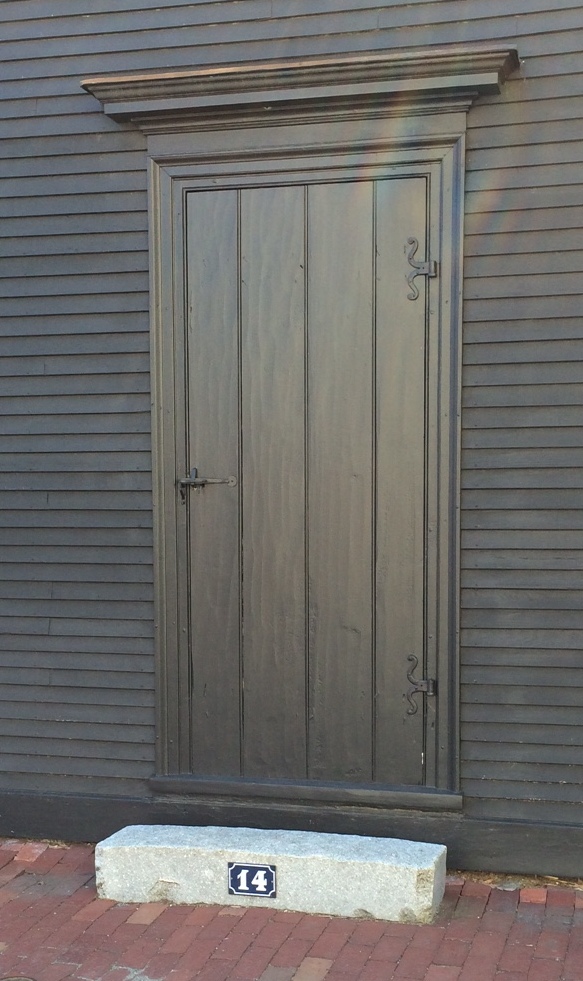 Love the latch, love the hinges, love the step with house number…sigh!  I imagine there must be a more significant locking mechanism on the other side of the door.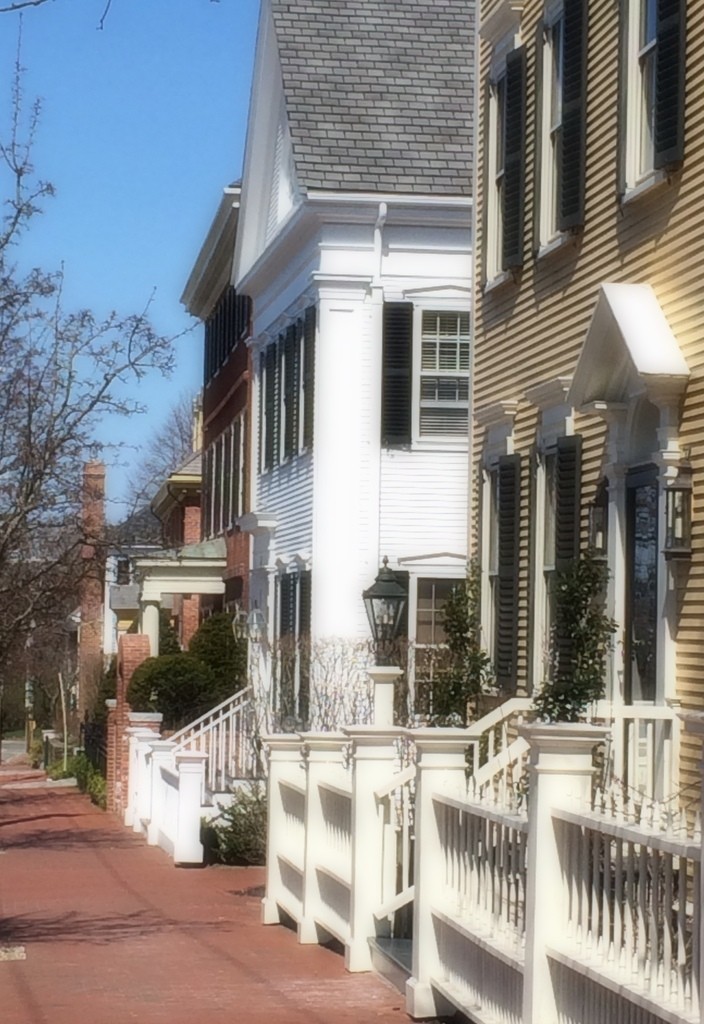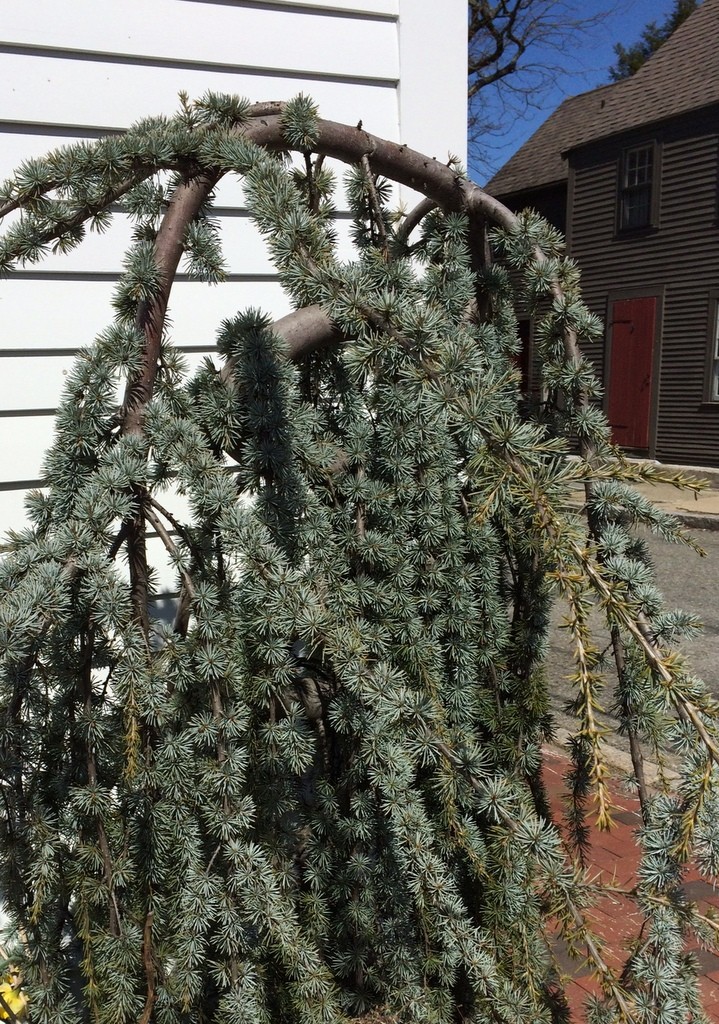 I was fascinated by this unusual evergreen!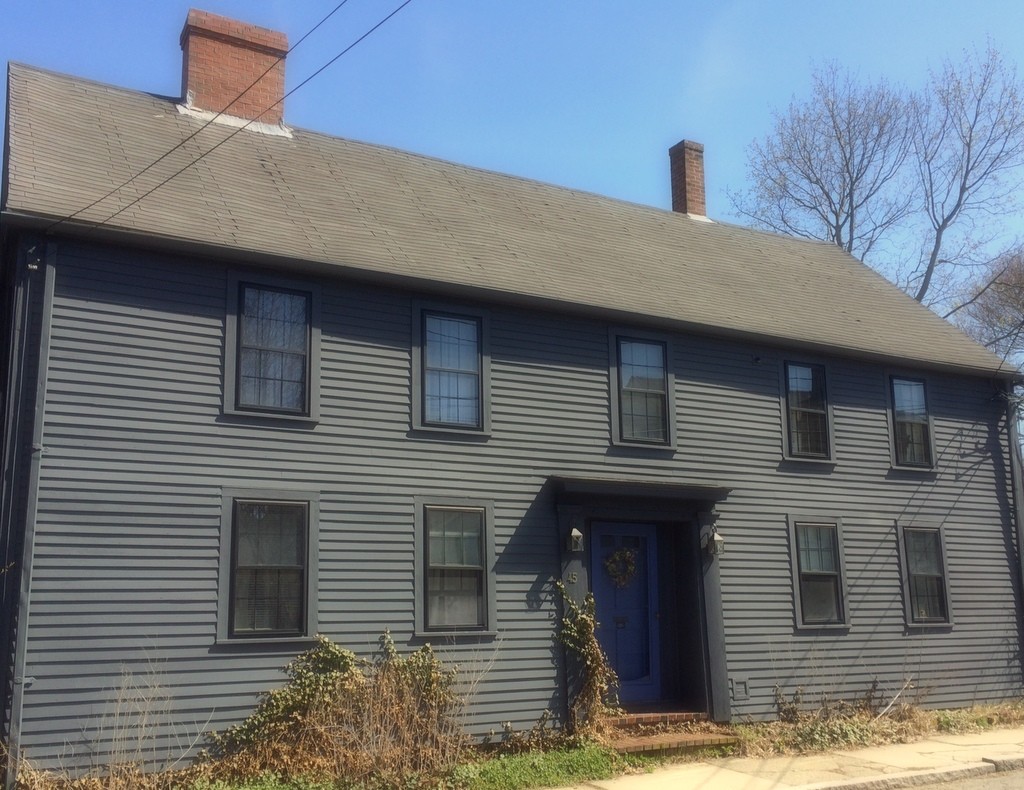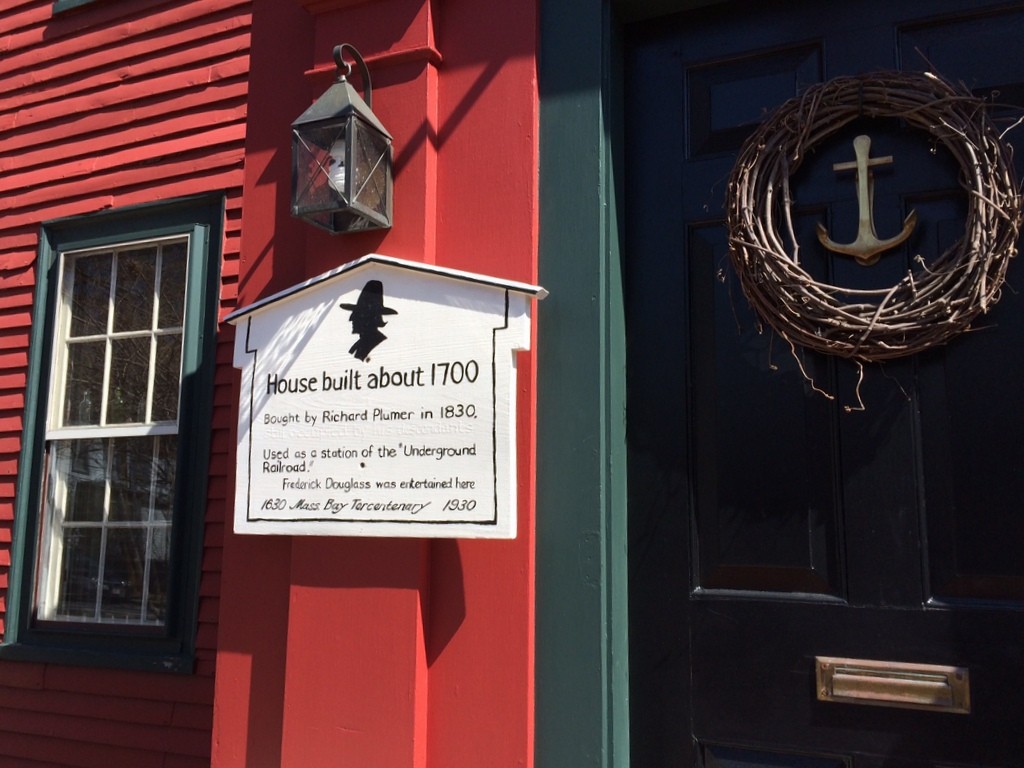 So cool!  It looks like the descendants of Richard Plumer stayed in the home for some time–at least 100 years anyway–but no more, since the words "still occupied by his descendants" are painted out.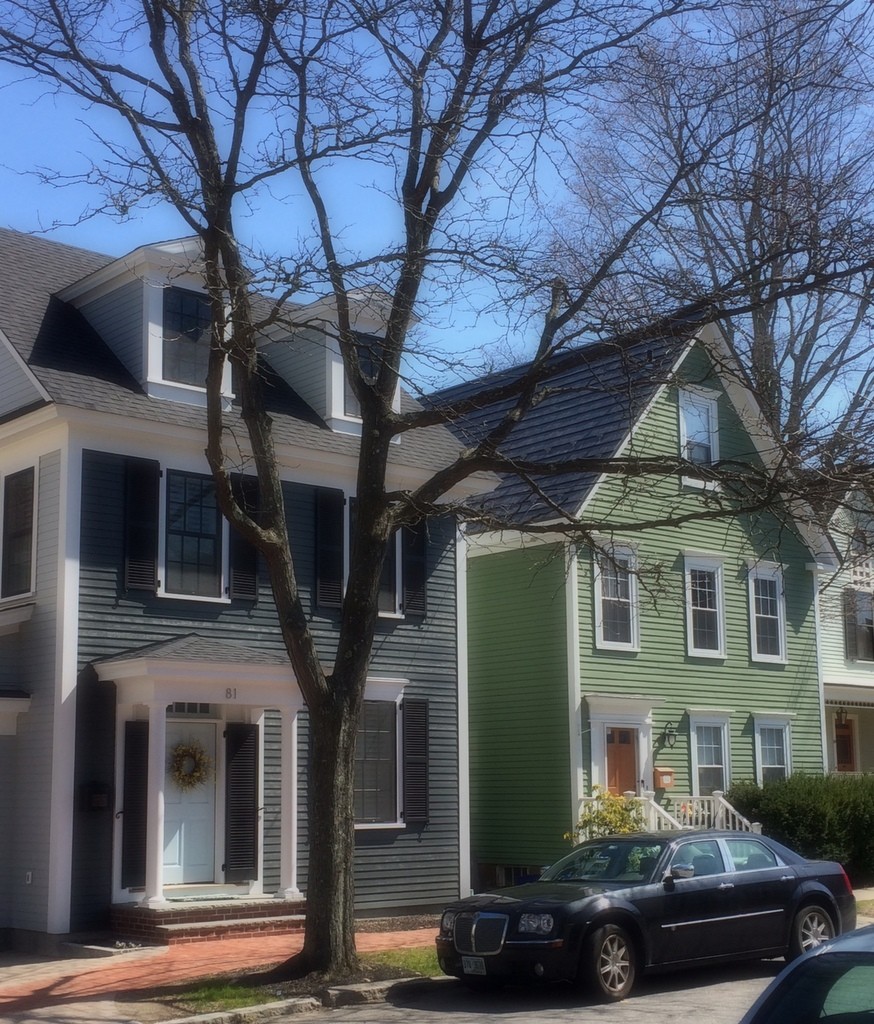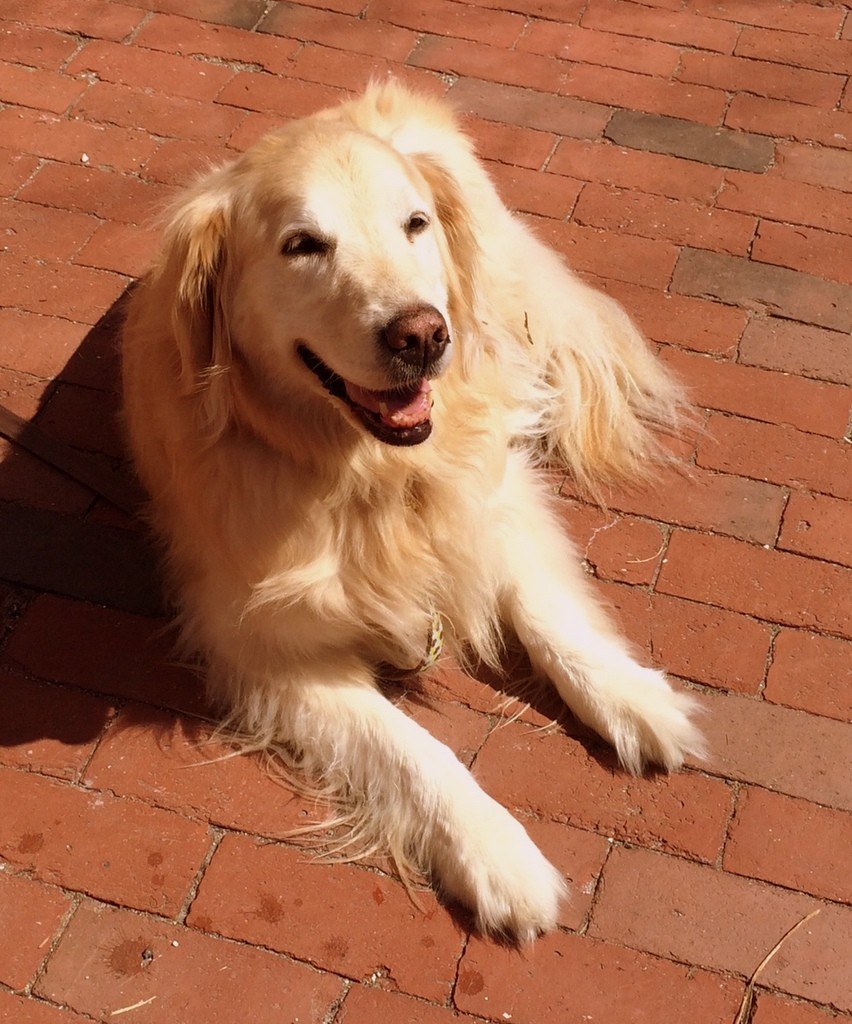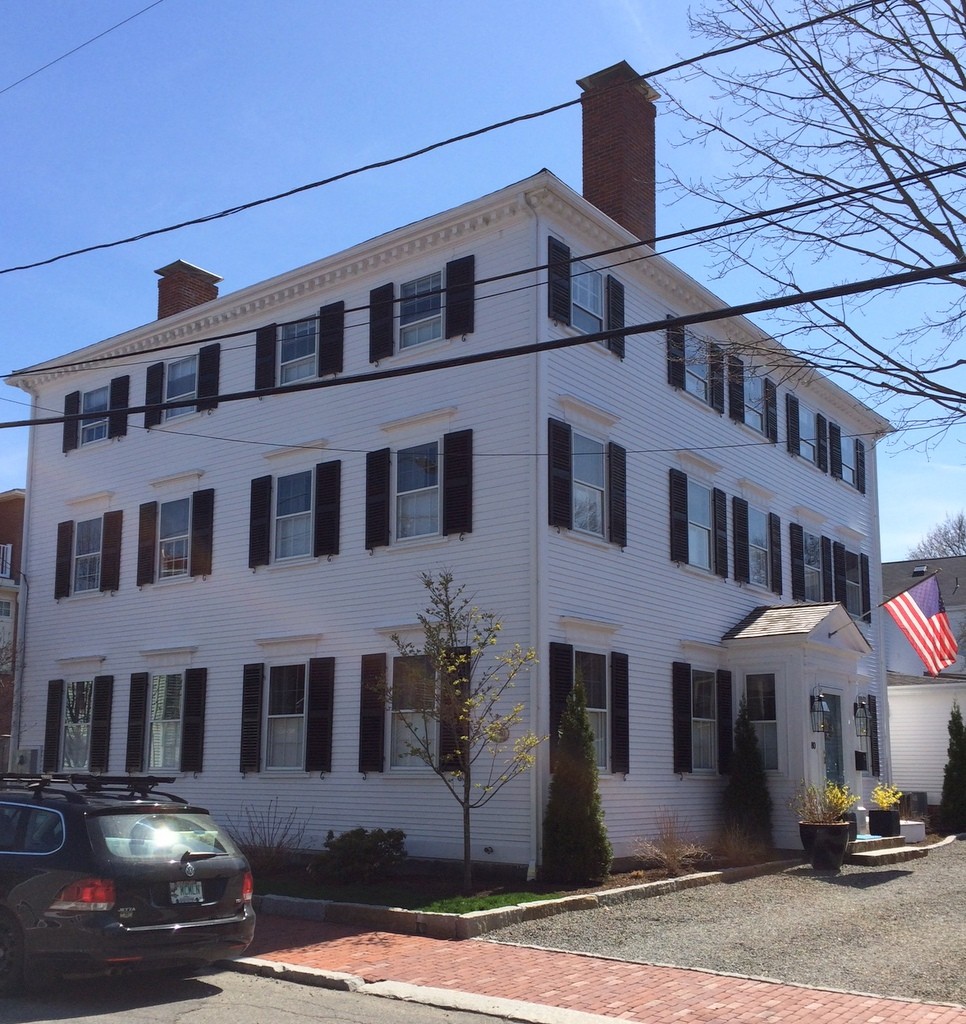 This house is a duplex, the other side is identical.  I love the real shutters!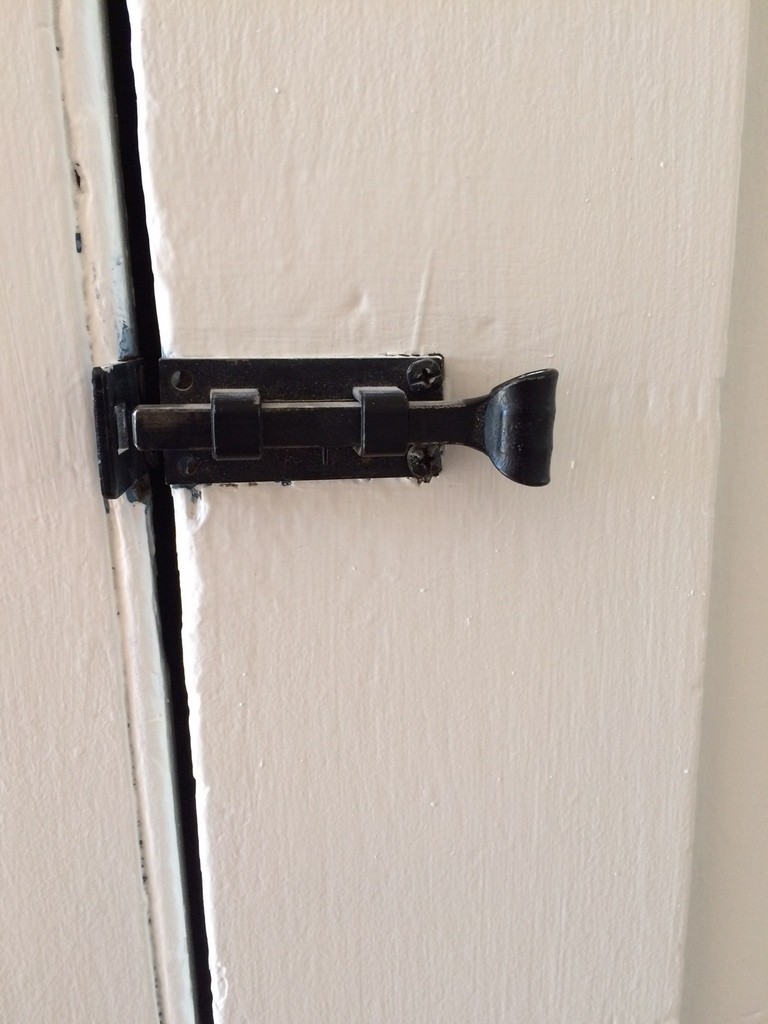 This.  It's the little things that make me happy.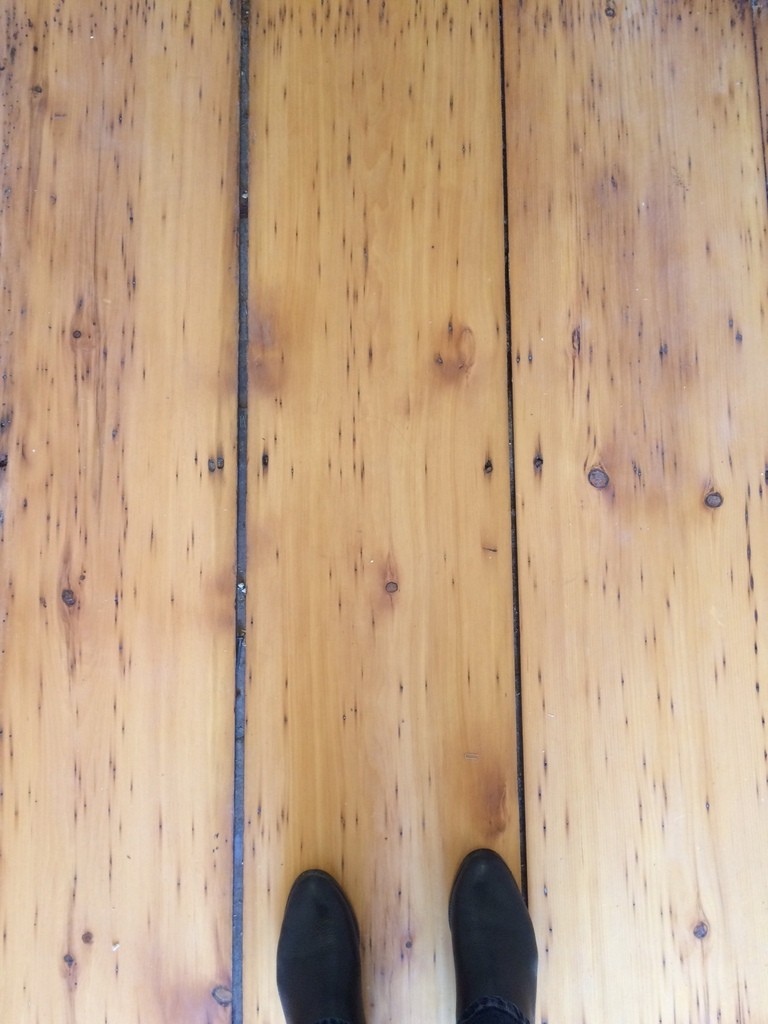 And these floors…it was all I could do not to whisper sweet nothings to them.  We found an open house for two rental units.  We were all set to move until we got the prices: $1,900 and $2,500/month, plus $80 if you want a parking spot.  And moving right along…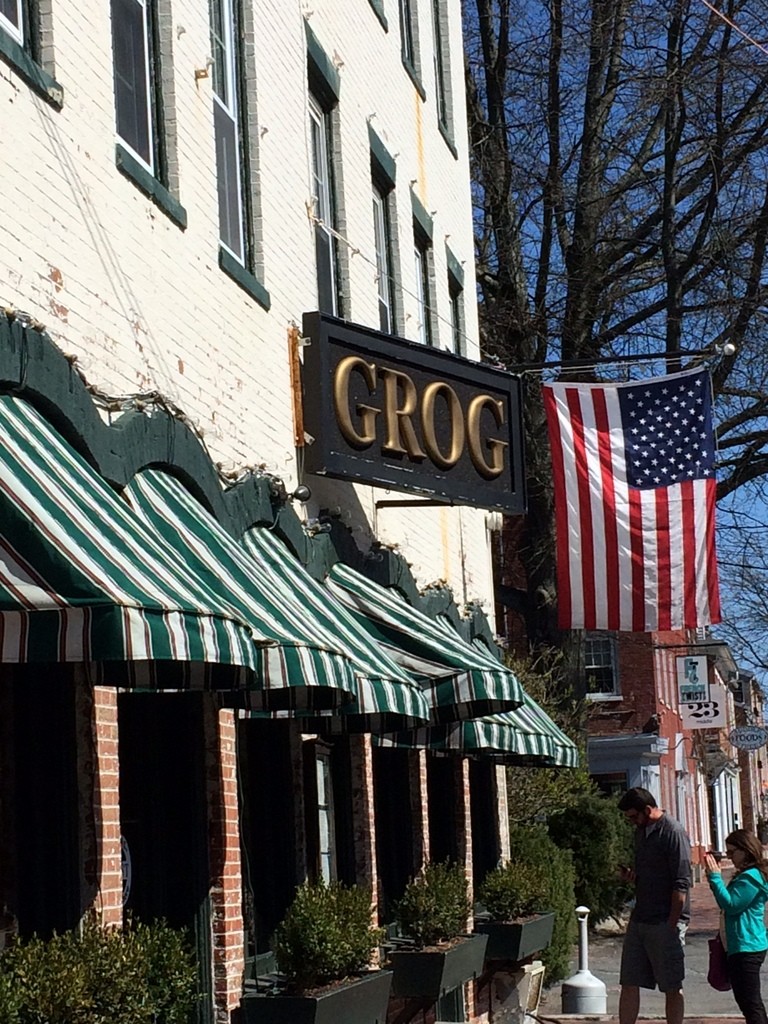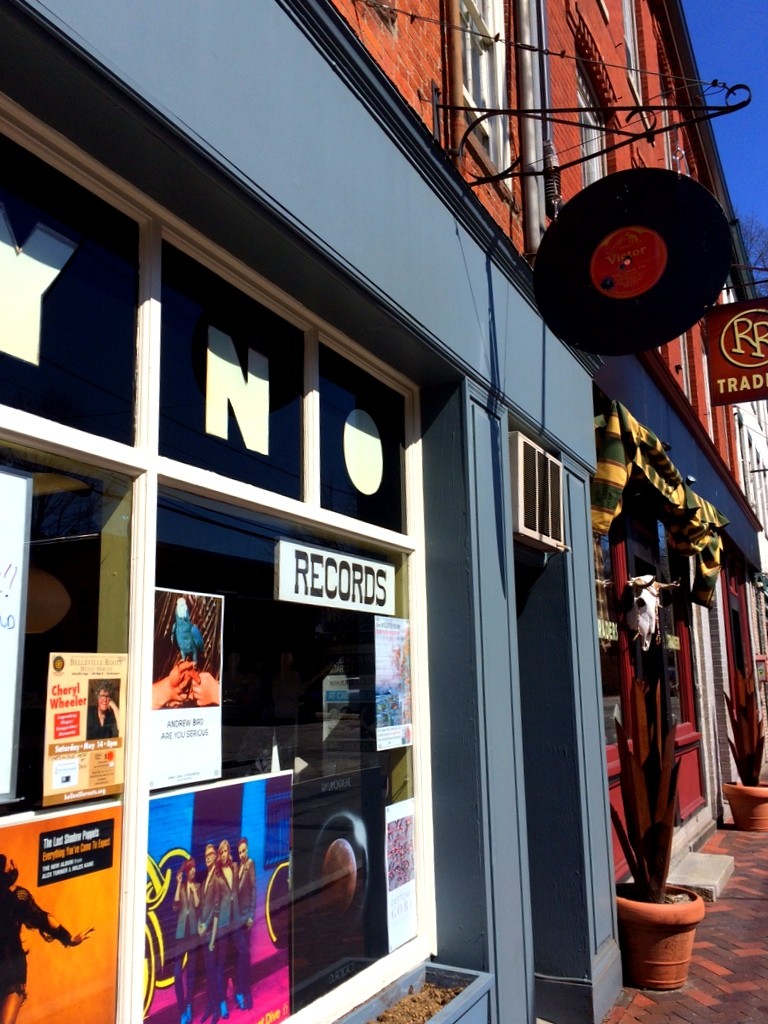 A record shop!!!  Well they had other music media too, but I was excited about the LPs…the shingle is what caught my eye as we walked down the street.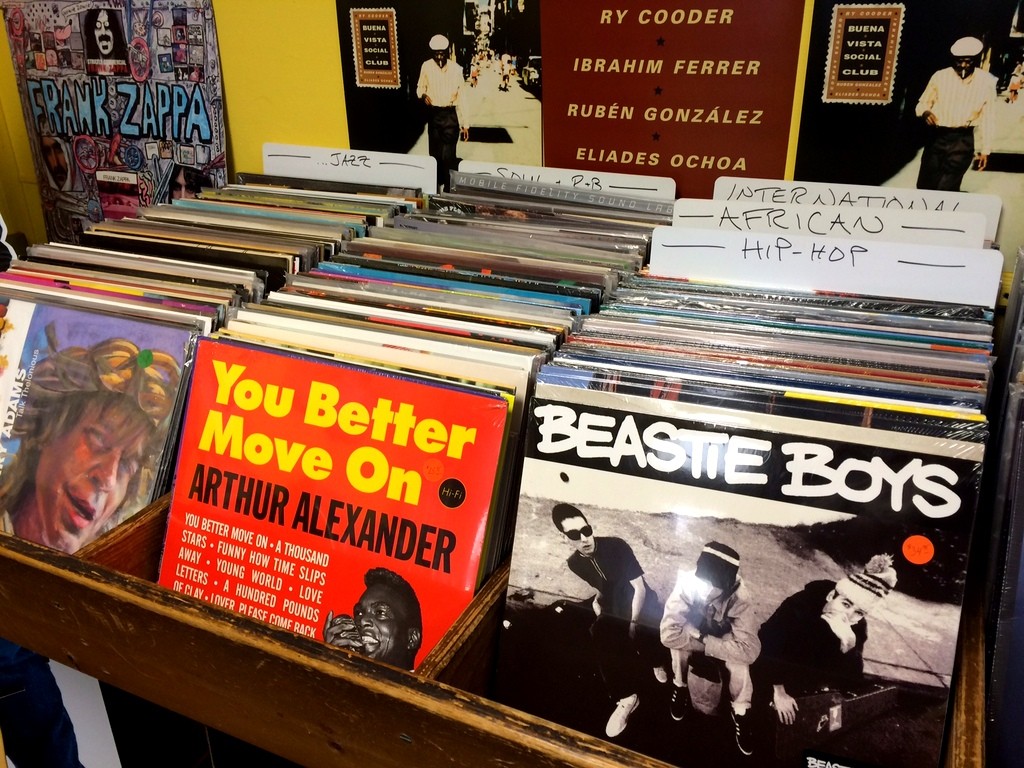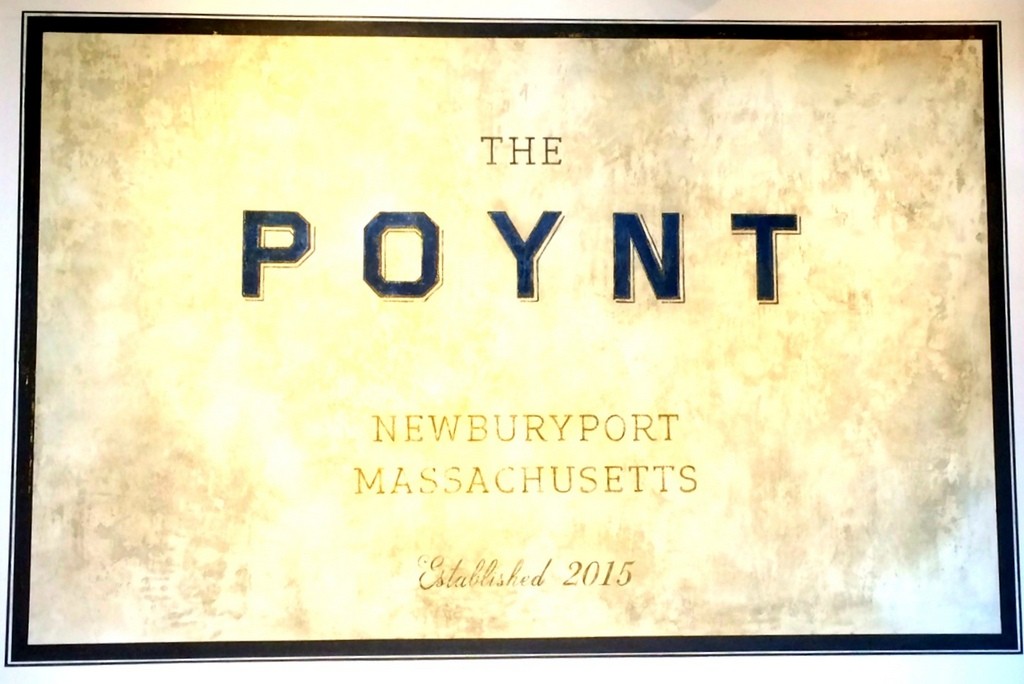 Delicious brunch.  But if you aren't in love with quinoa, don't try the quinoa pancakes.  The mushroom frittata however, is outstanding!  Nice atmosphere too. Click the photo to see more.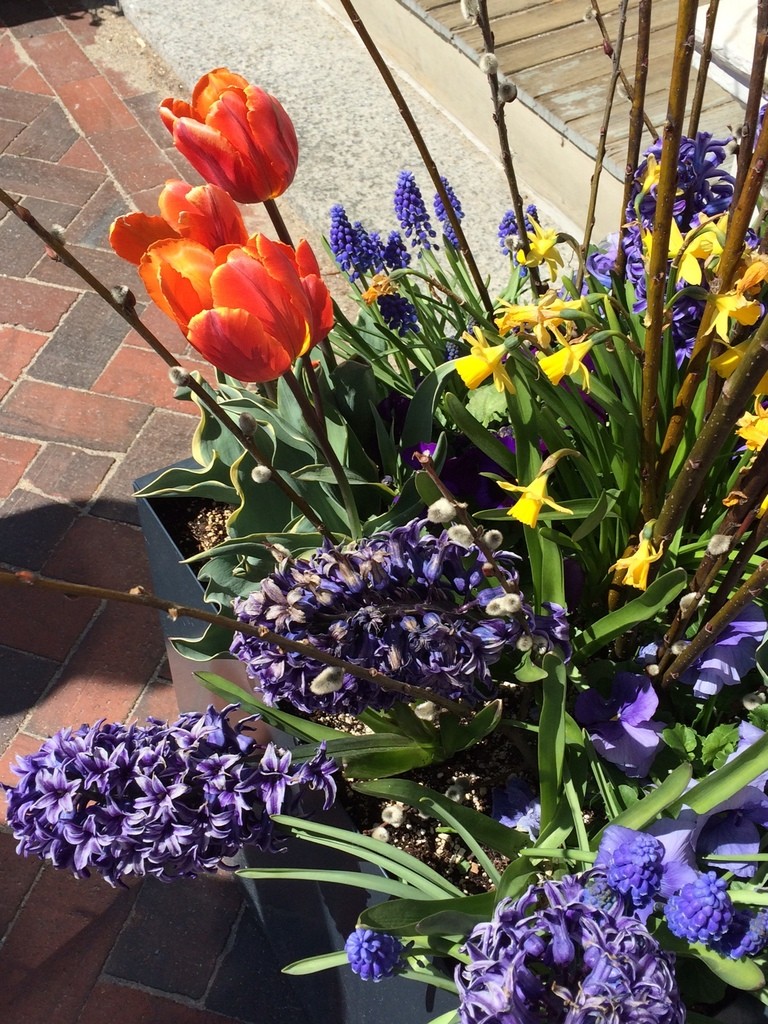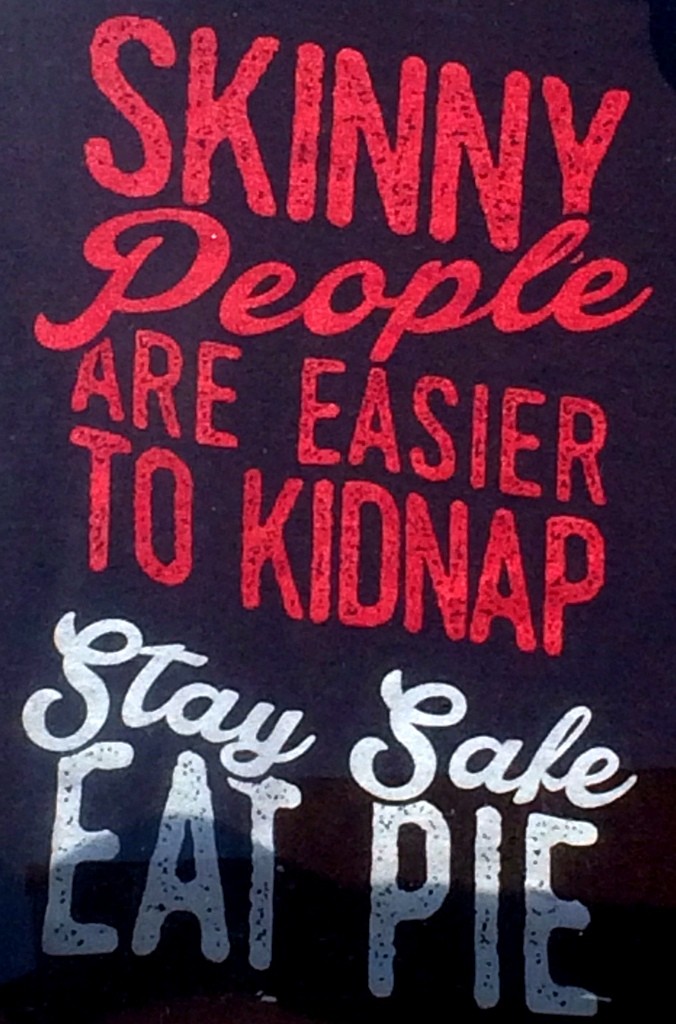 T-shirts for sale at Buttermilk Baking Company…along with cupcakes, et. al.  Click through the photo…they use (what I like to call) the My History Fix font on their site!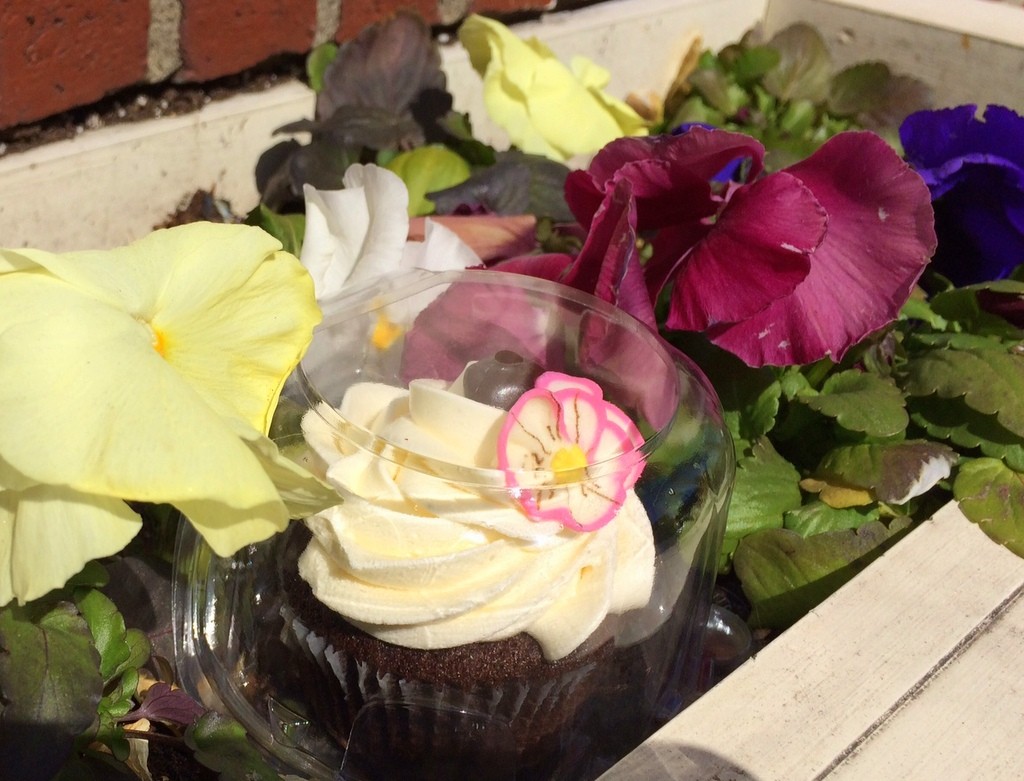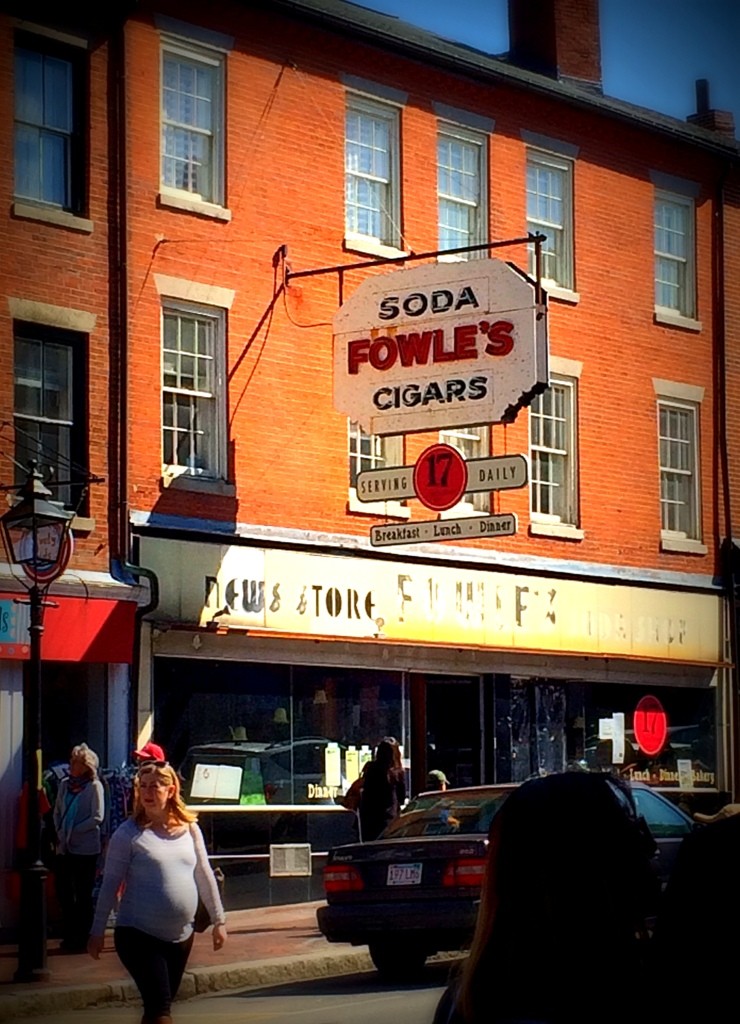 Kudos to the owners of this diner for keeping the layers of old signage…so much character!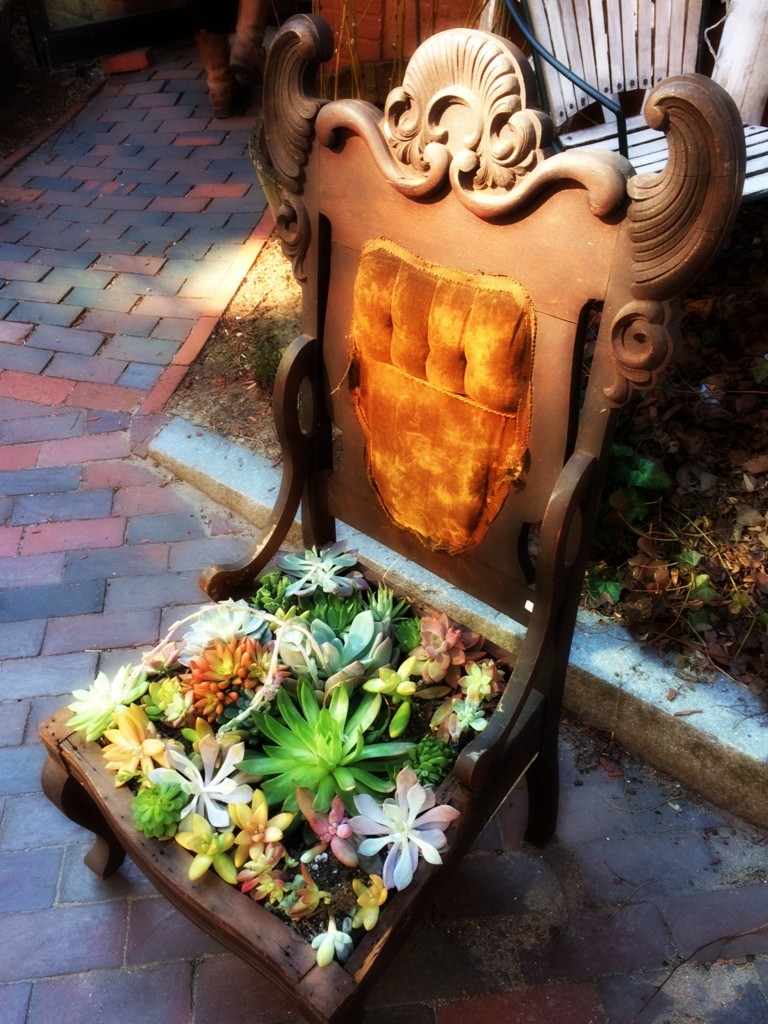 From a shop called Ivy Lane.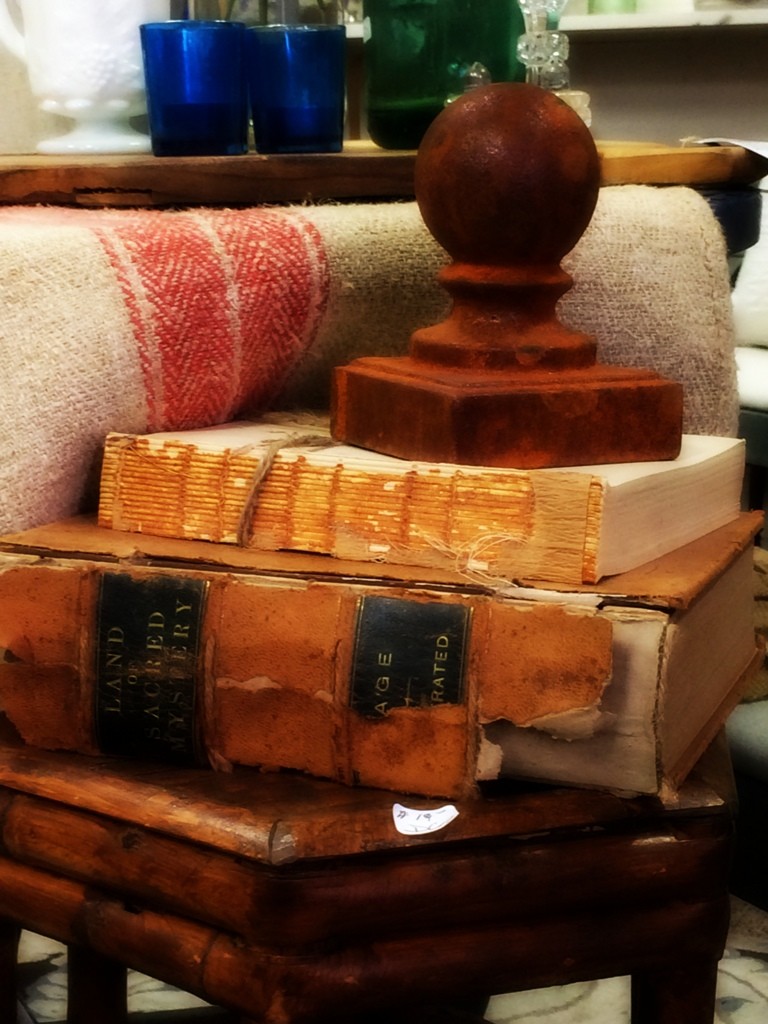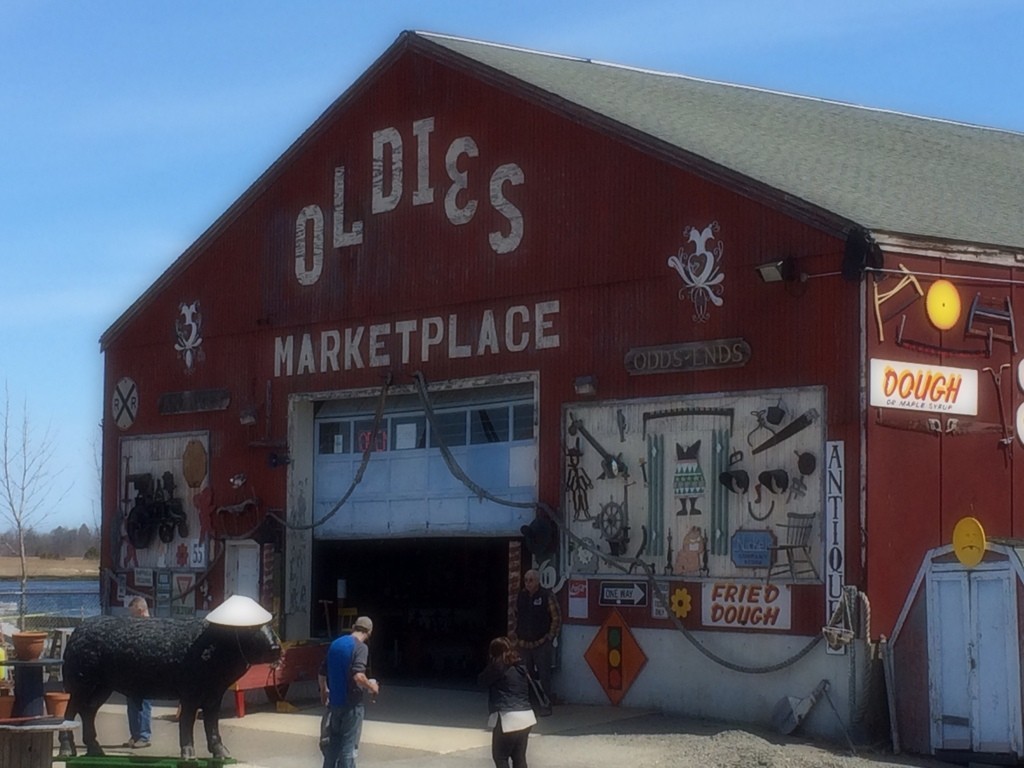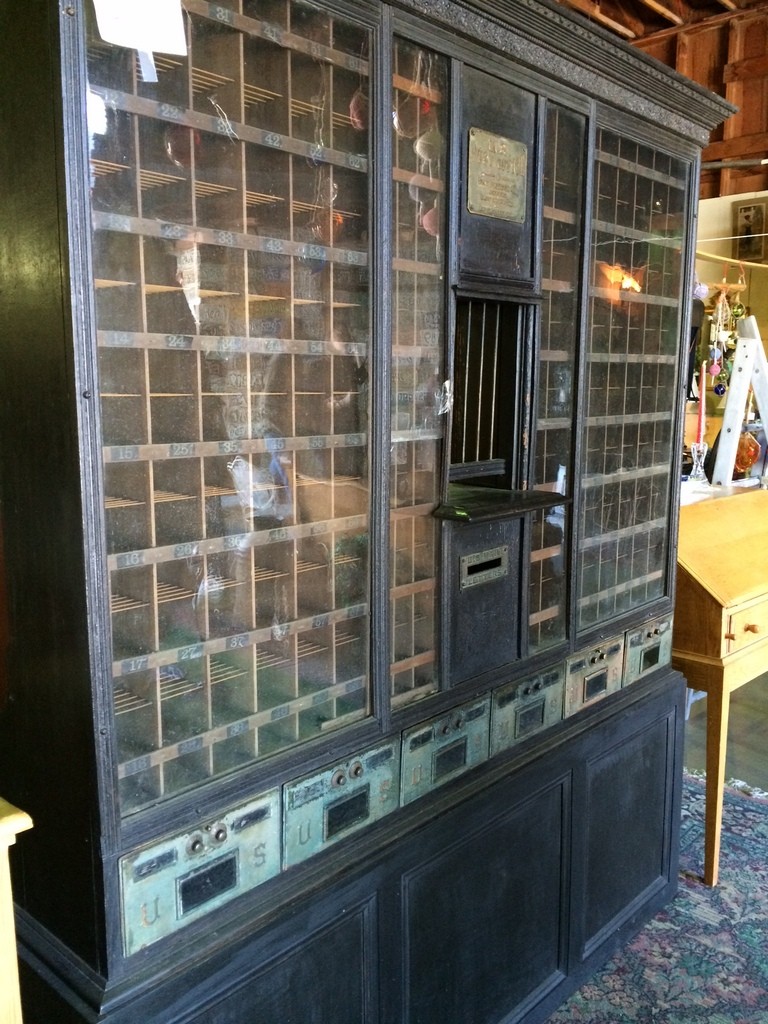 How cool is this?  The piece of paper taped to the front says, "SOLD!"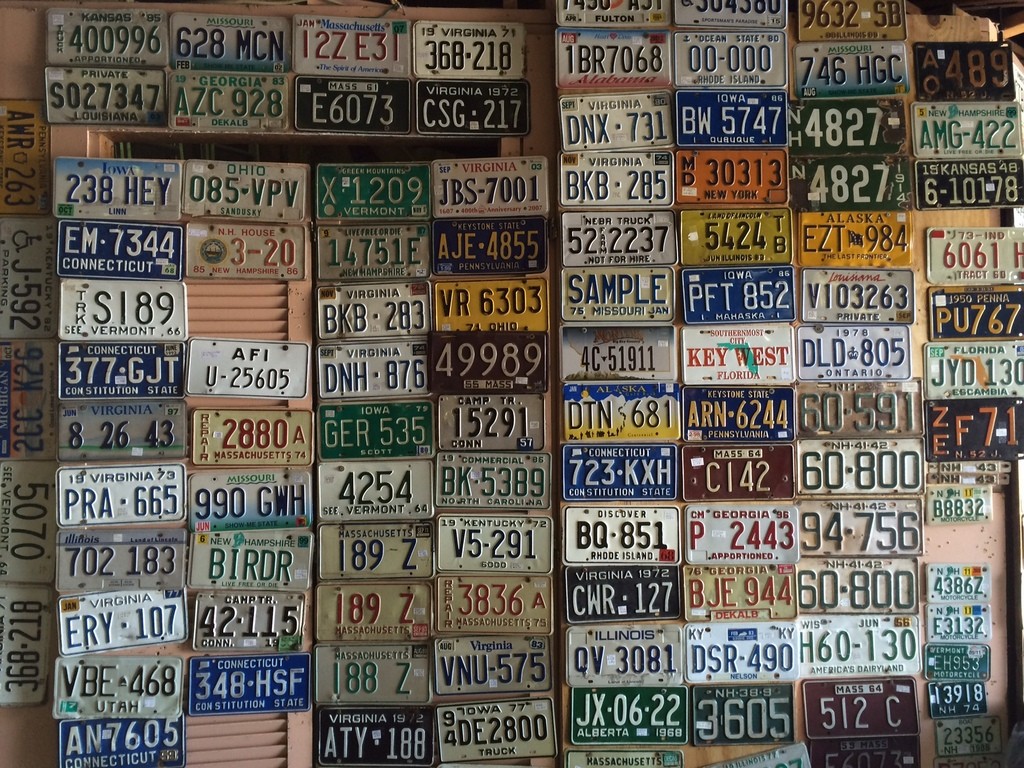 Oldie's has it's own collection going…I dig the graphic look.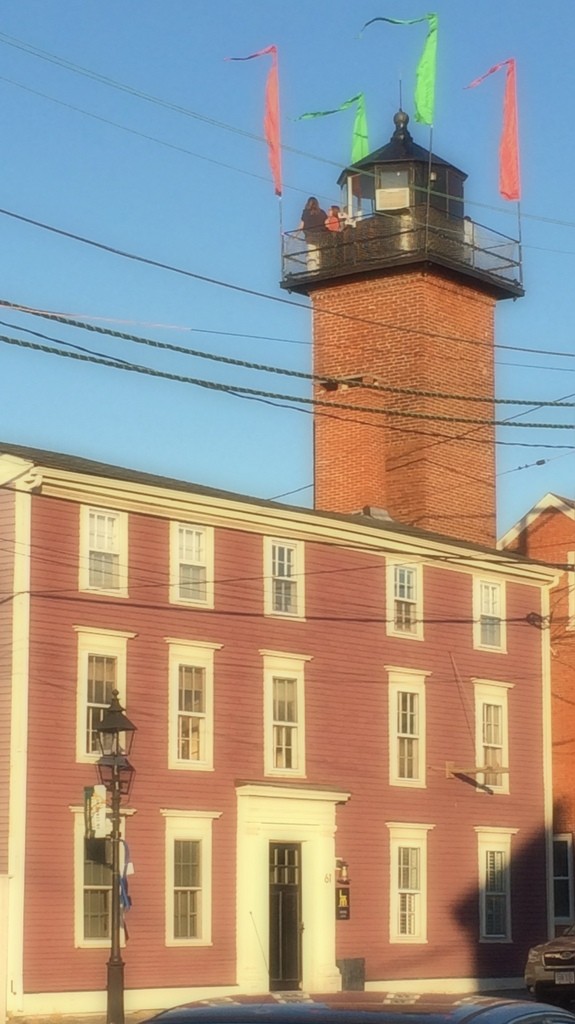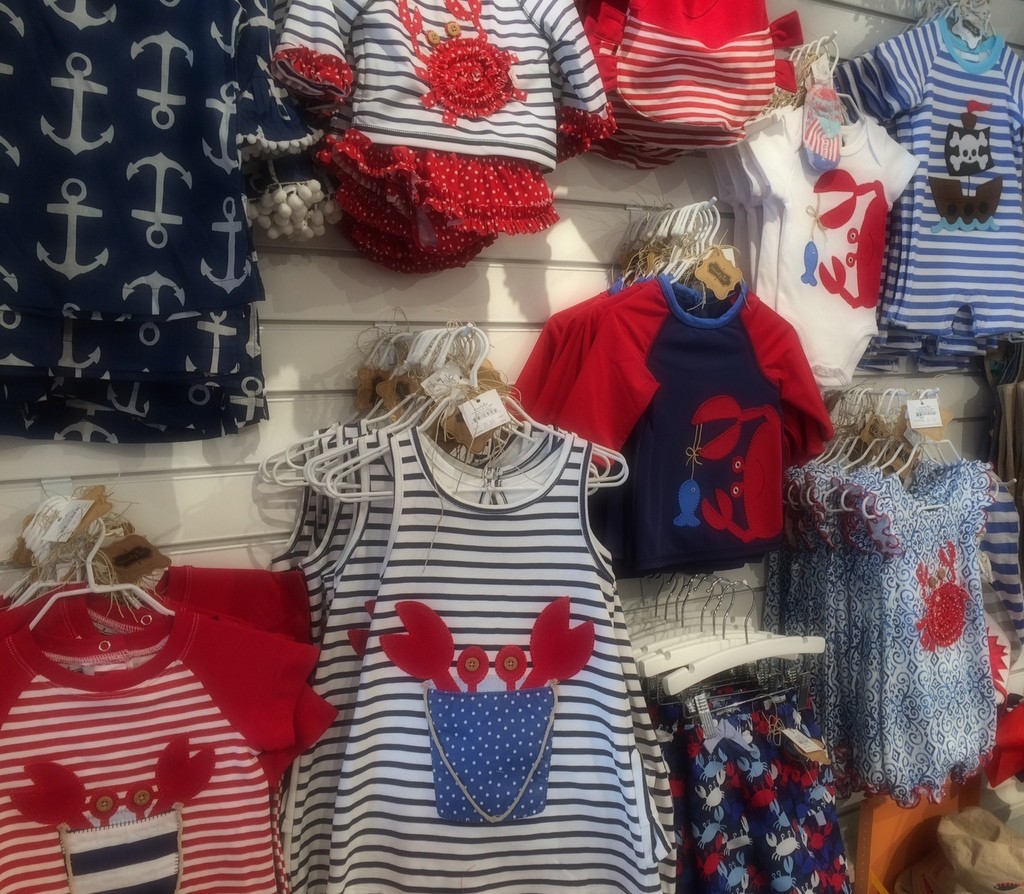 We go for nautical things in New England.  If I had a child it would be covered in this stuff…and quite possibly traumatized…so maybe it's better that I don't! Ha!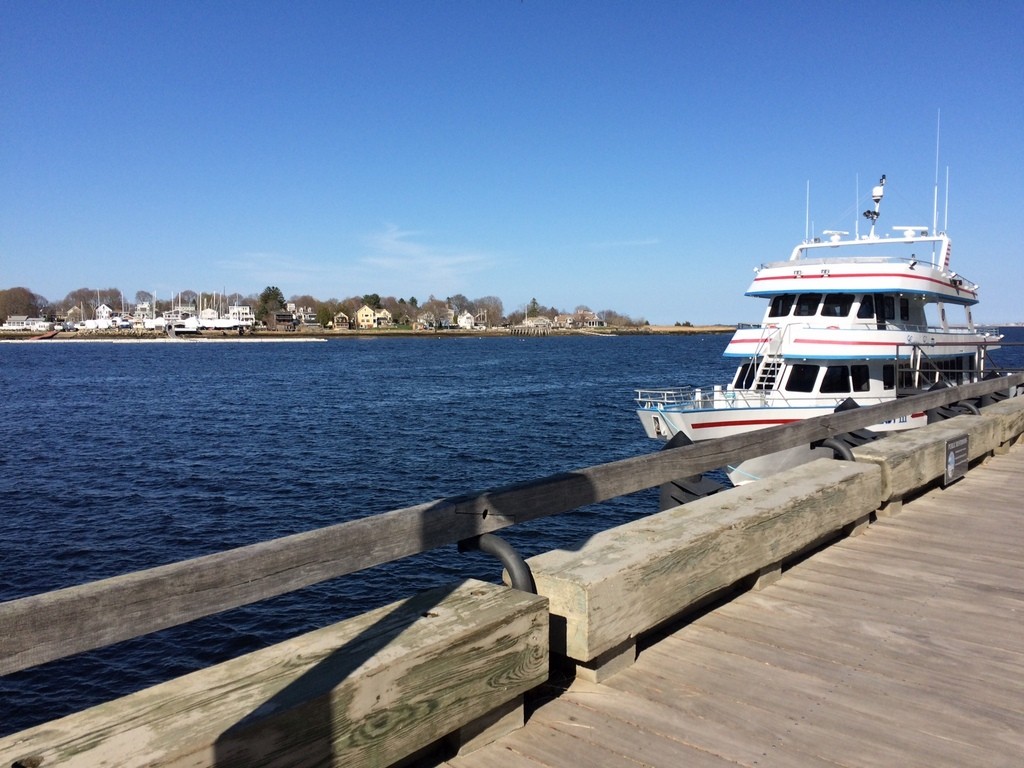 The Merrimack River.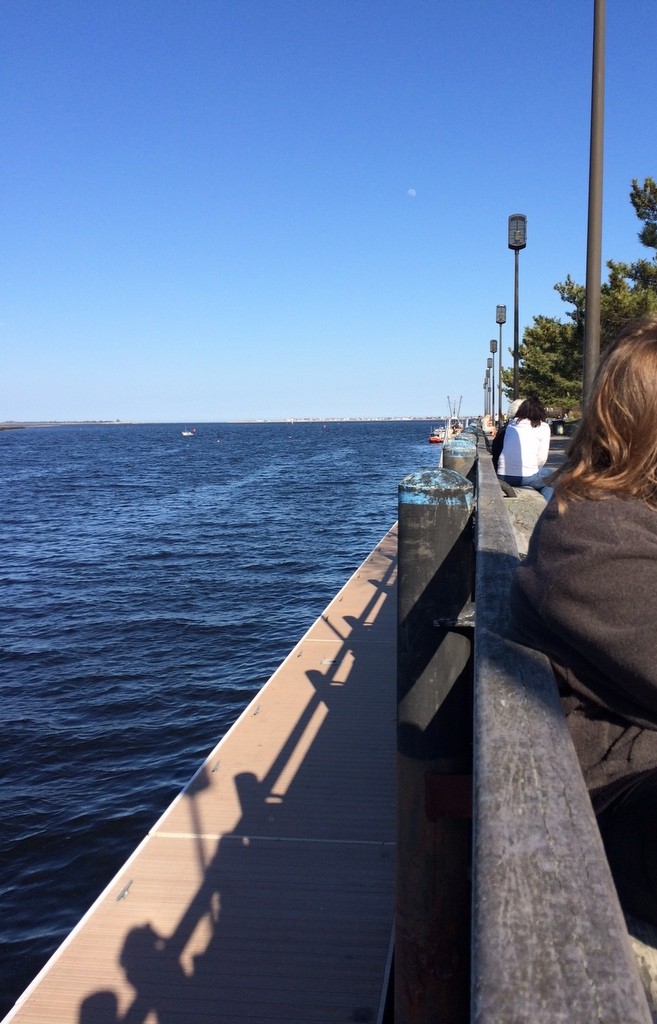 And out to sea…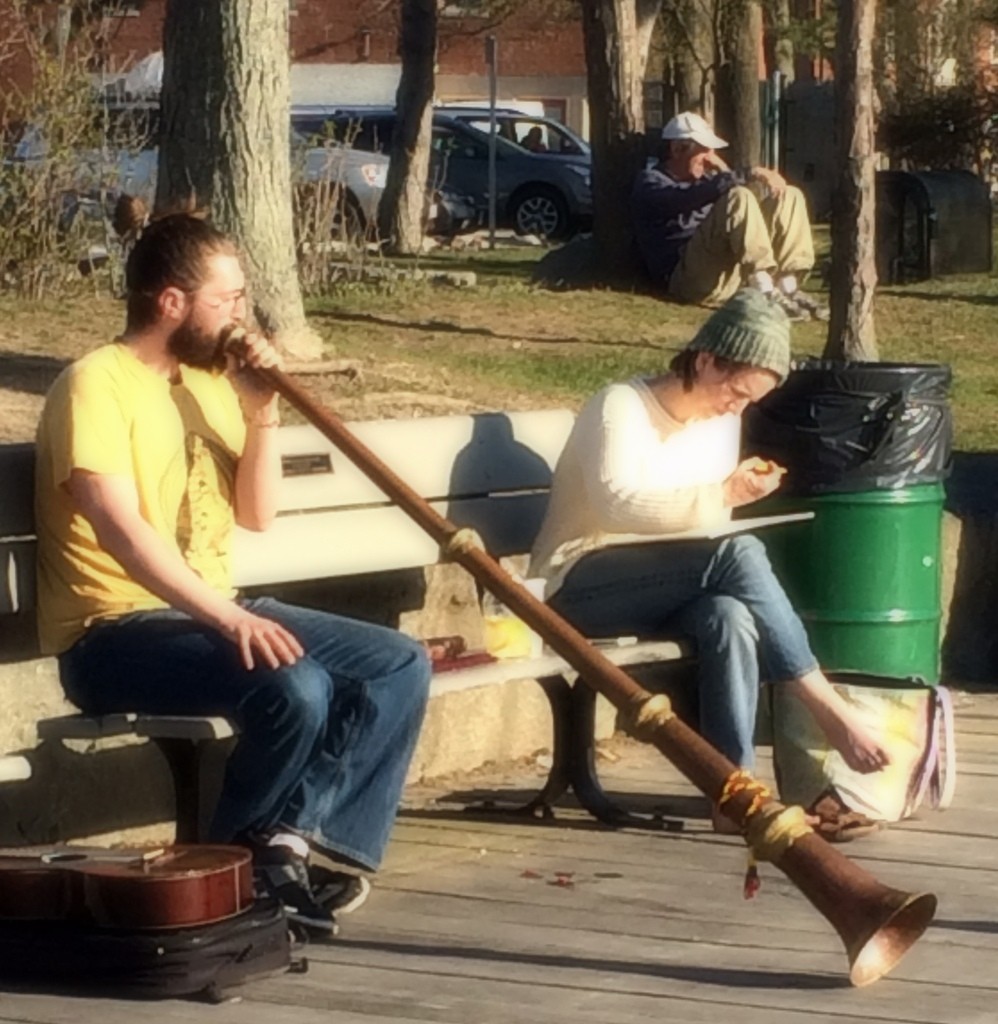 You never know what you'll see in Newburyport!
What do you think? Want to take a road trip with me to Newburyport? Do you have a favorite small town you like to spend a day in? Share below!