I'm feeling nostalgic as I plan for a trip to Michigan, back to the house where I spent the 1970s (and other decades as well).  Some of these foods are still available today, but when I think of them they remind me of my childhood.  Nostalgic, wacky or just plain gross, please join me as I cruise down memory lane in my DeLorean time machine…first stop…
BURGER CHEF
An alternative to McDonald's that fell by the wayside!  I remember having their equivalent to the Happy Meal at the Plymouth, MI location.  I think the building is still there; last I noticed it was a real estate office.  As Burger Chef and Jeff used to say, these commercials are "incrediburgable"…I couldn't pick just one!
This guy doesn't sound like he's from Detroit…
I'm pretty sure we had all these posters…
DING DONGS
These may still technically be on the market, but I beg to differ!  Today's Hostess Ding Dongs are but a shadow of what they were in the '70s.  Back in the day, they actually tasted like real chocolate.  And somehow the foil wrapper made them more special.  The slow unfolding just added to the anticipation.  Ahhh…those were the days…
FONDUE
I associate the fondue set with my friends' house, and to me it is quintessential '70s! Note the different colored tips on the skewers so you could keep track of whose was whose!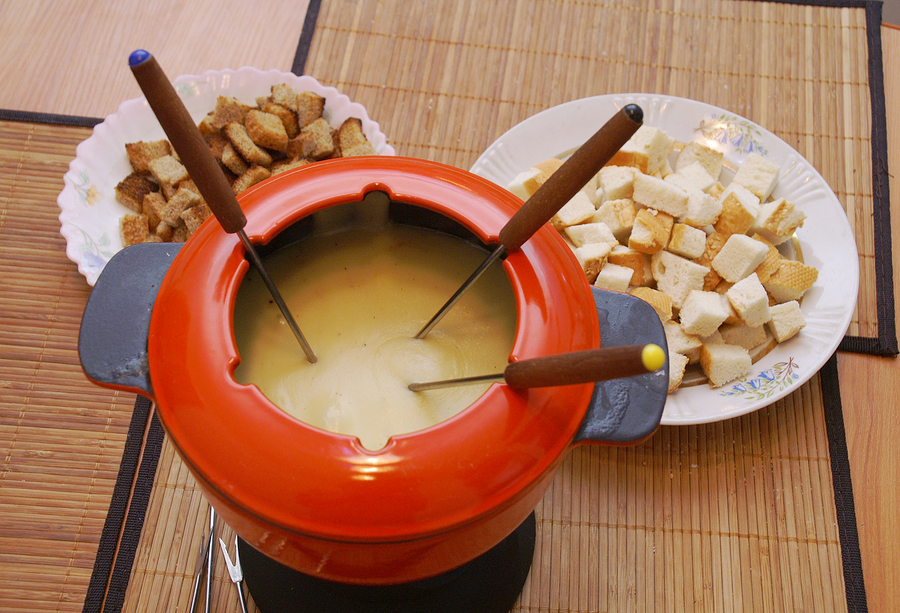 SWANSON TV DINNERS
These just don't look appetizing at all do they?  But they were so …high tech?  Except they took forever to heat up! Where was that microwave when we needed it! They seemed so cool, until you took a bite and the disappointment set in. Fortunately, we didn't have these very often. At all.
SNACK MATE
Disgusting.  I had friends who would just squirt it into their mouth. Enough said.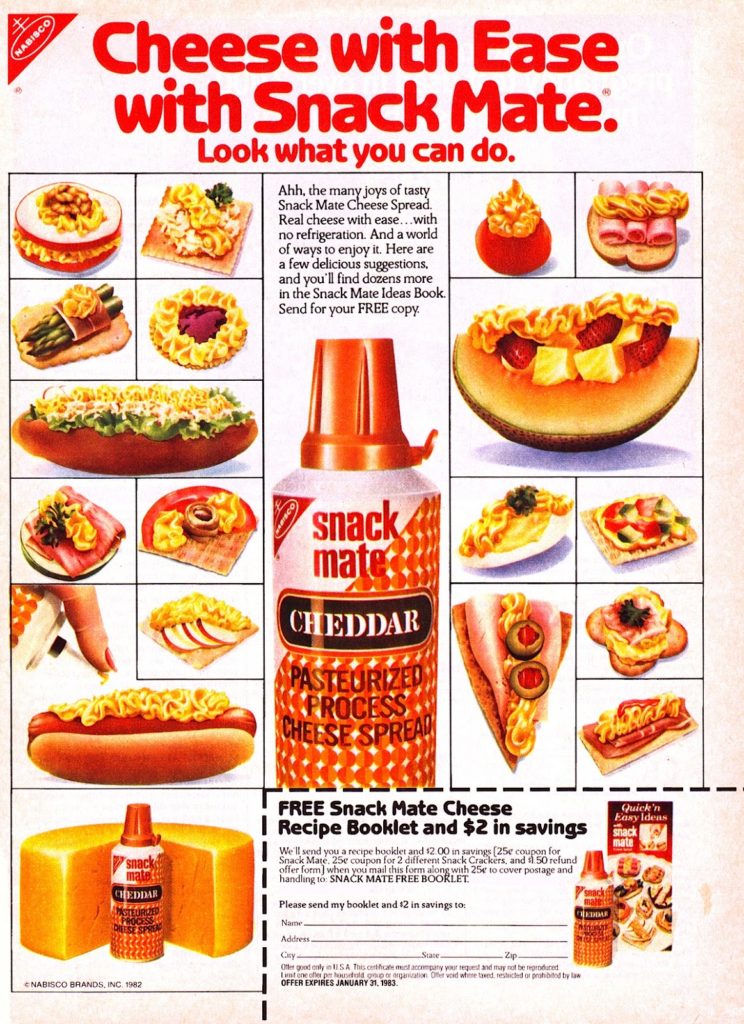 POP ROCKS
No, you won't die if you eat six packs of pop rocks and drink a six-pack of coke.  And Mikey from the Life commercials didn't even try it.  Urban legend aside, this is one of the most bizarre candies ever!
Hi-C and KOOL AID
Want a cheap way to sugar up the kids?  Here ya go!  In commercials the creepy Kool Aid Man was summoned by thirsty kids shouting, "Hey, Kool Aid!"
THE MAGIC PAN
Perhaps my fondest childhood food memory is going to the Magic Pan!  Watching the crepes being made and—gasp!—being offered one hot off the carousel was something special.  I loved the chicken crepes.  I mean really, anything tastes better wrapped in a super thin pancake!  Sometimes my parents let me taste the pea soup that came with a tiny decanter of sherry to pour in to taste.  It was all so exotic!  I miss it so…
What are your favorite food memories from childhood?   I'd love to hear about them, so share in the comments below, and look for more fun commercials over on Facebook this coming week!