It's Brimfield Time again!  I know, I've written about Brimfield before, sort of a primer if you will, and I wrote about it again over on Motor City Expat…BUT…it feels different for me this time around, so I had to share.
This morning I was downright giddy as I prepared to hit the road!  I haven't done much antiquing at all since I stopped selling last December, and it's a completely different experience when you are buying to resell.  It's still fun, of course, but at the end of the day, you are working.  It's stressful, hoping you are choosing items customers will want to buy, and paying close attention to the margins…am I buying low enough to make a decent profit?
Today, it was all about me!  It was fun and carefree…and dusty and hot (I think I melted)…I bought what I wanted, and it was a joy!
Here are a few things that caught my eye (there's always something new, along with the old favorites), and I'll show you what I bought too…
Let's start with adorable: vintage embroidered laundry bags!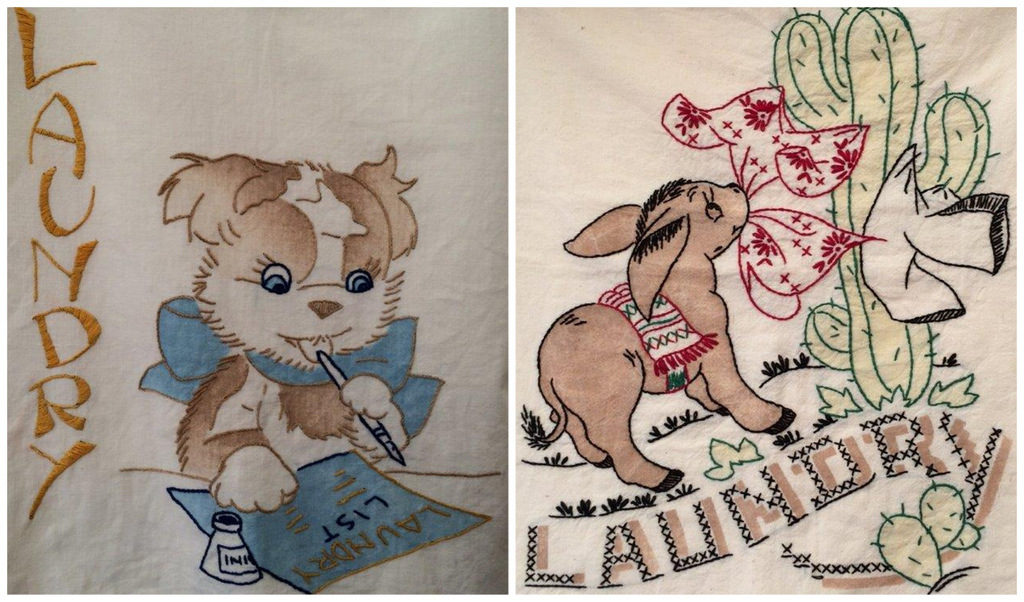 In the Cool and Different Department, I found furniture made out of old car, truck and tractor parts…they weren't cheap!  Can you say Man Cave?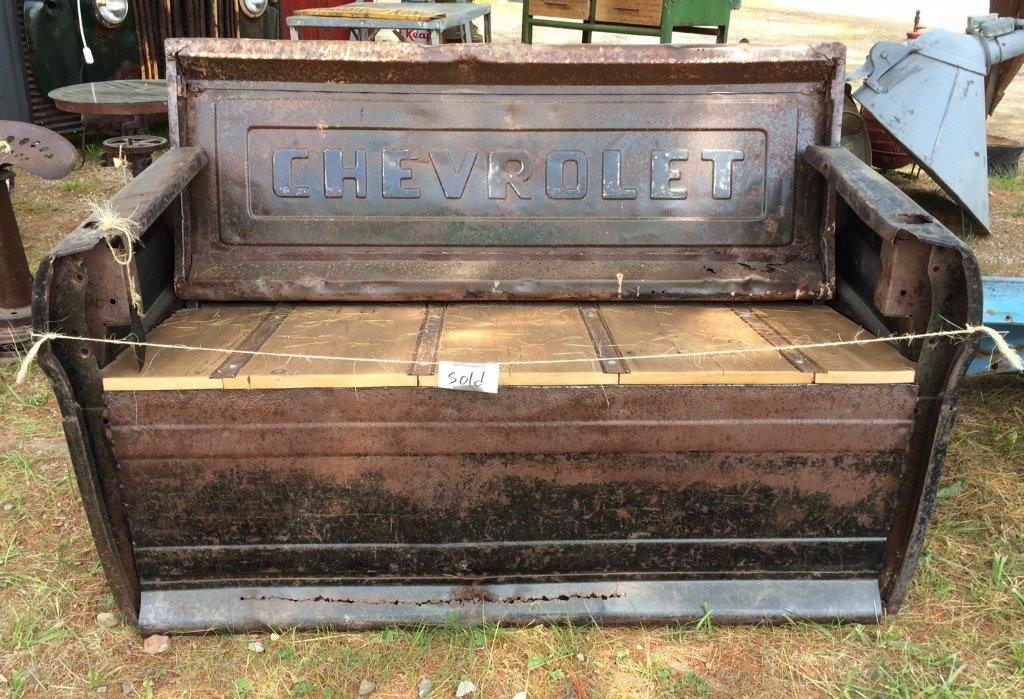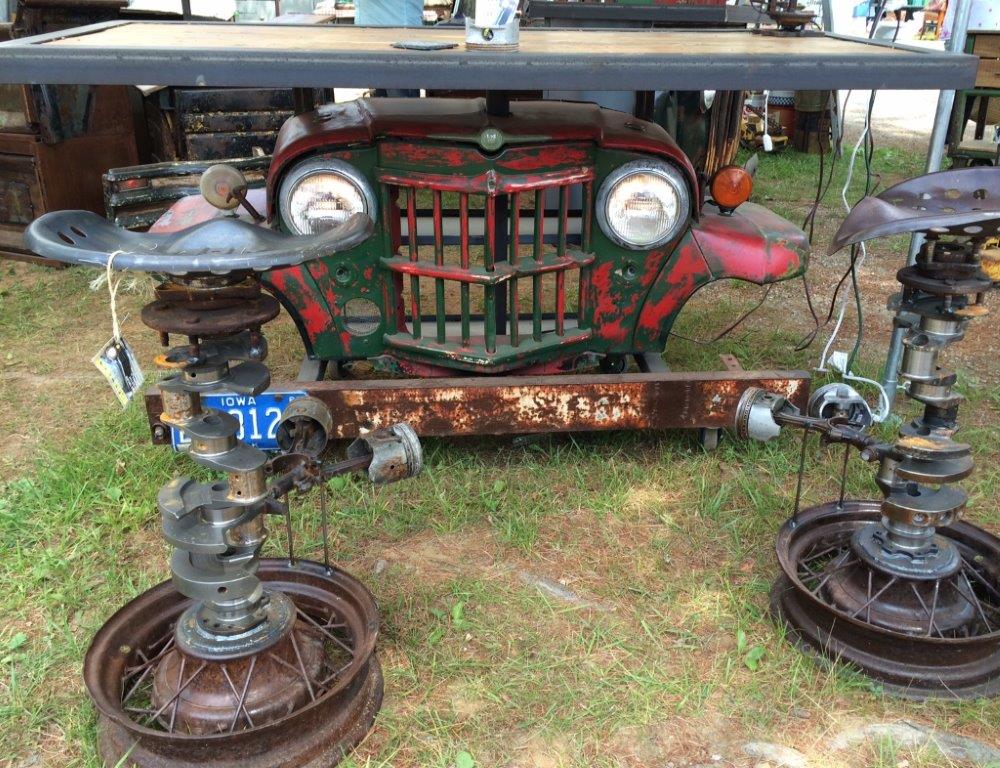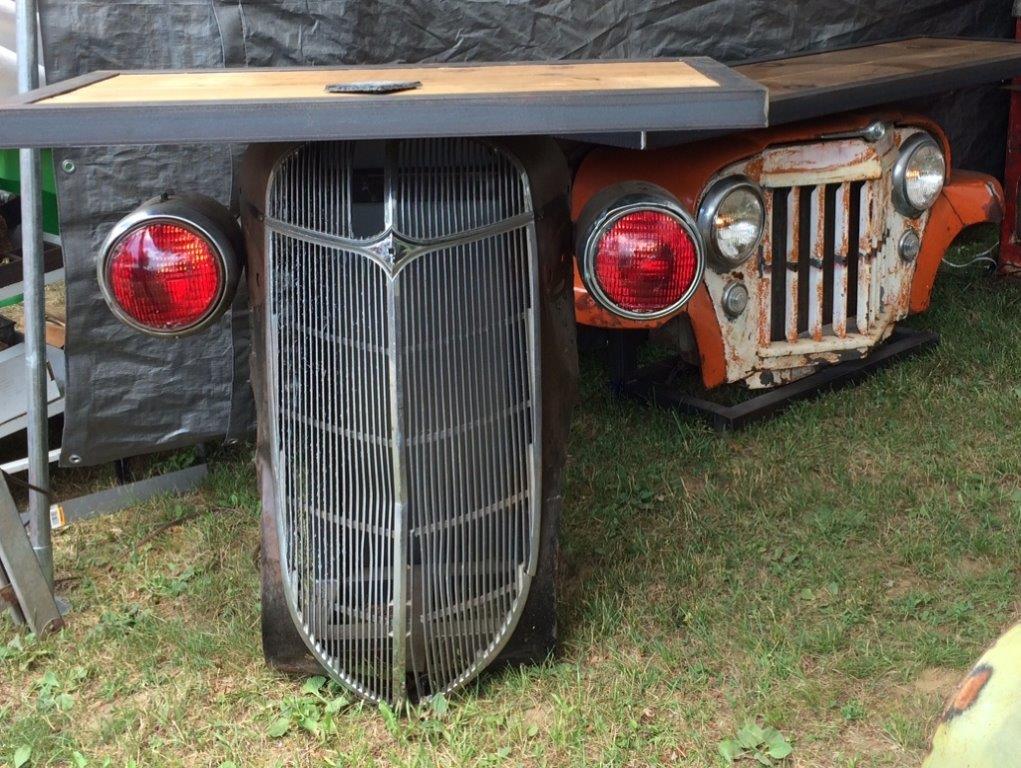 There are always great architectural pieces and furniture parts. These large corbels caught my eye. (They are upside-down in case you can't picture how they are used, and about three feet tall.)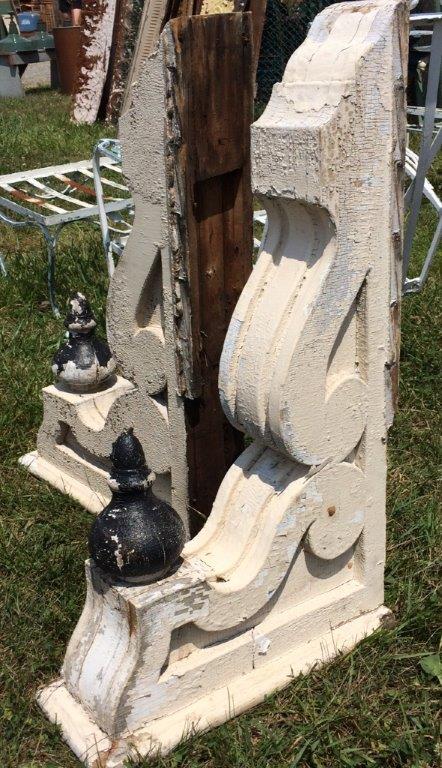 I am fascinated by old trophies.  I like to imagine the contest: the setting, the participants, the award ceremony…a slice of another time.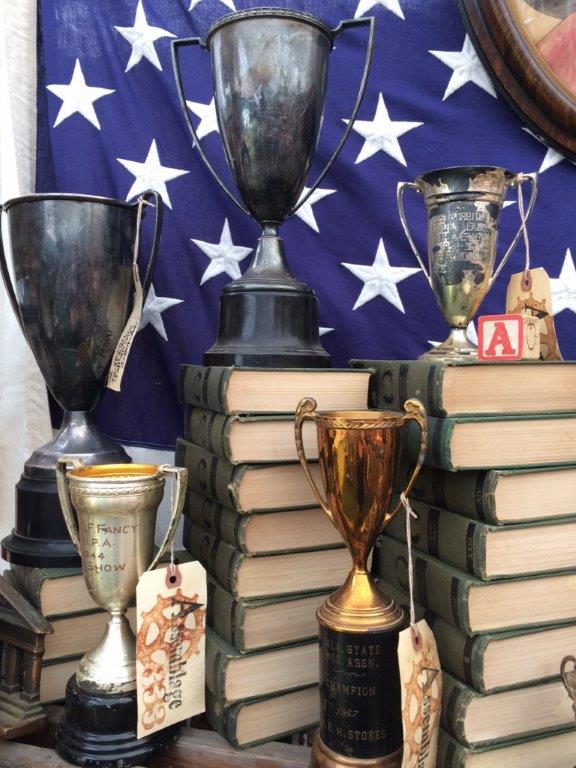 And there's always something slightly creepy…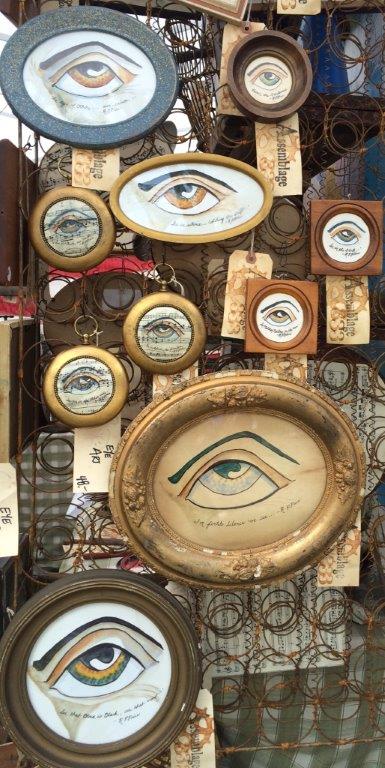 I like the way they displayed the frames on an old mattress!
I wanted to buy this awesome 50 inch ruler. I love the graphic quality of rulers, and especially the font on this piece.  Also it had a brass hook on one end to hold it in place. The dealer claimed it was from the 1890's. Useful and beautiful, but at $50 it was more than I wanted to spend!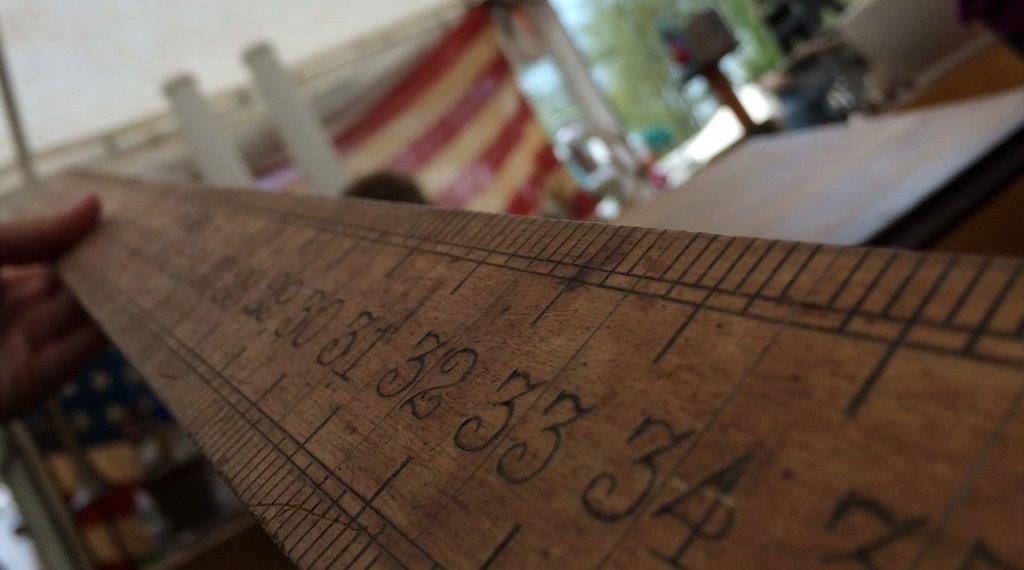 I also love old charts and maps, again for their graphic impact, but also for the information they convey.  Notice the flag folded beneath the chart? Though I'm not sure what I would have done with it at the moment, I wanted that too…but the going rate for a vintage Michigan flag is $100.  I left it for the next Mitten Stater.

As I've said in the past, not everything at Brimfield is old…clearly these guys are new!  And I love them!  I had to restrain myself from taking the hamster and the two-part dinosaur home with me.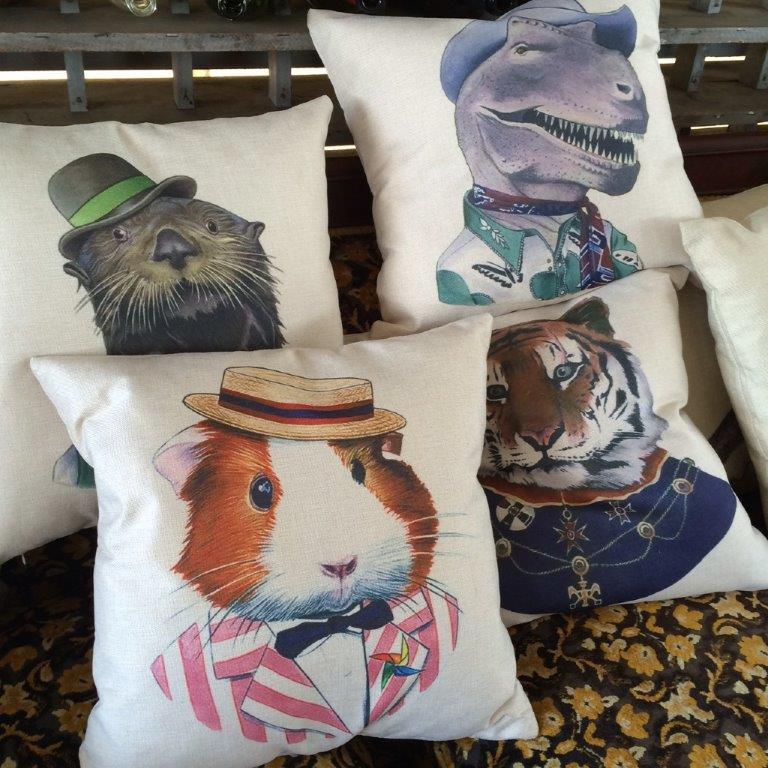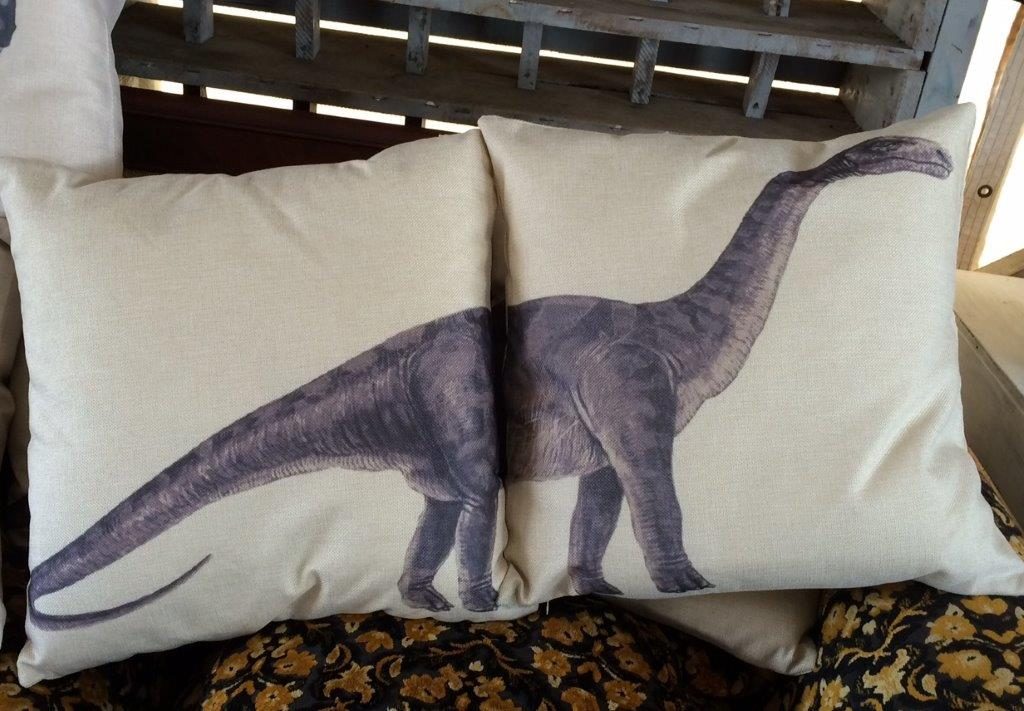 And this: Death in the Dining Room for the middle class.  If you can't afford a carving or painting, a print will do just fine!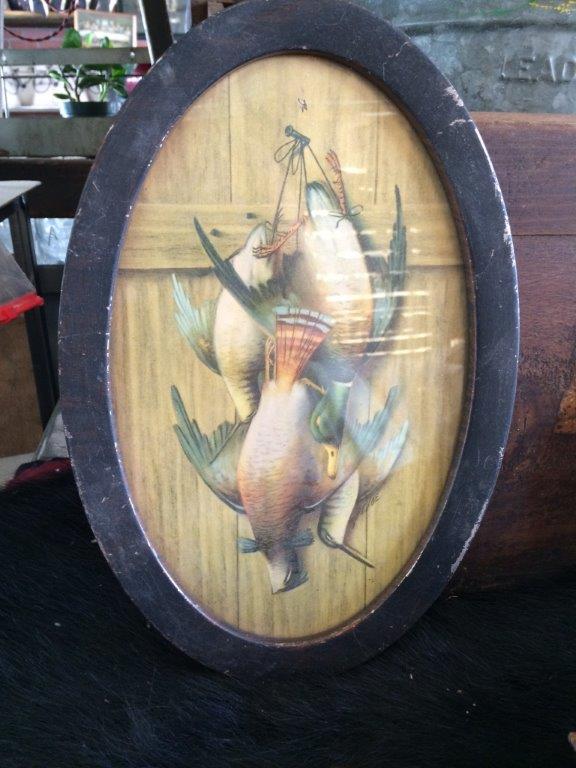 The freaky coincidence of the day?  On a quest for maps of Boston we found a bushel of rolled up maps at $5 each.  Determined not to miss a bargain we decided to look at every one of them.  The very first one I pulled out about knocked me over!  It's the tiny lake in New Hampshire where an old "friend" of mine lives.  Such an obscure subject, and so bizarre that I chose it first out of about forty maps!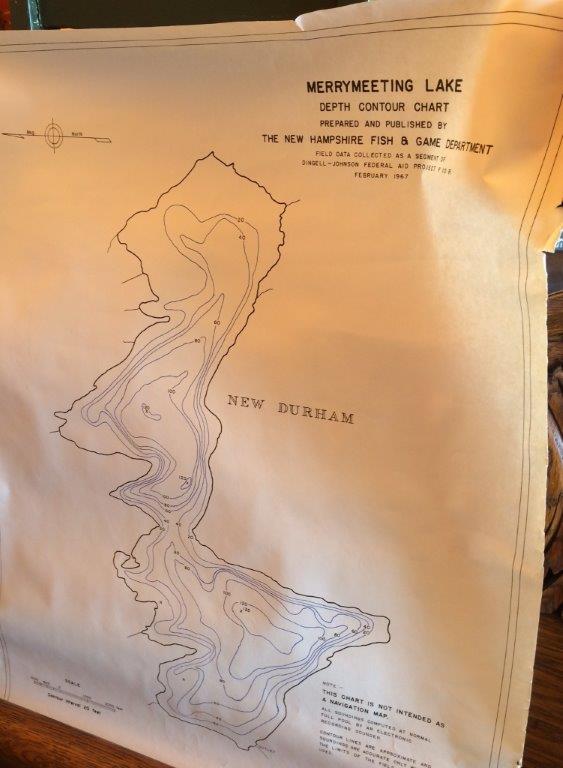 And finally, my purchases for the day: a shell (yes, my first buy was a shell…I liked it, ok?), a framed print of a golf course in Bar Harbor, Maine (for the shape and the look…I'll have to go there one day…not to golf), a cat potholder that will never hold a pot, fourteen 1930's Worlds Fair postcards, and finally, after four and a half years, I have two chairs for my porch!  I'm so excited because they fold up perfectly flat for easy winter storage.  At $30 for the pair, they are the bargain of the day!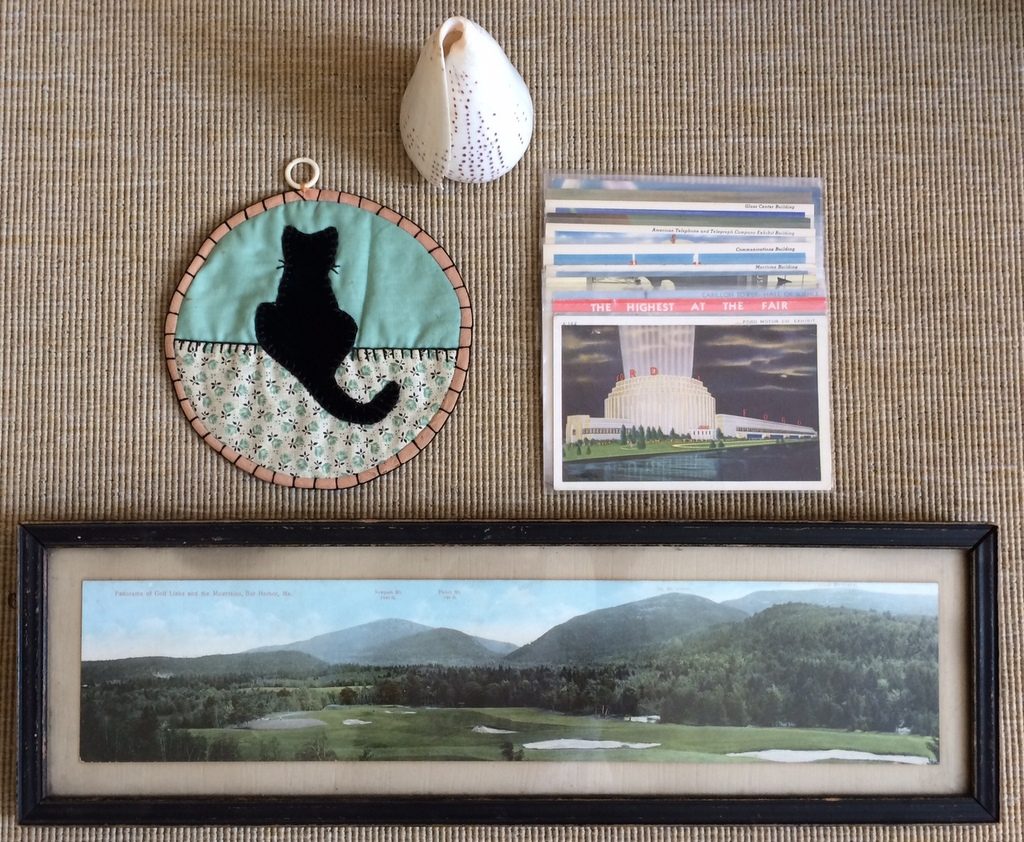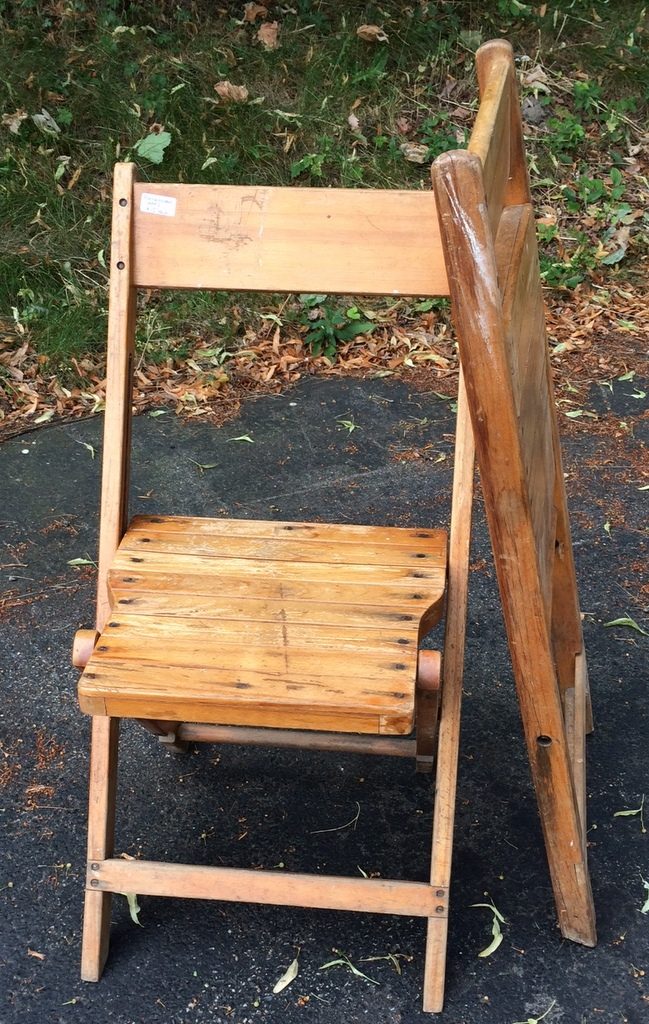 Are you a lover of old stuff too?  Do you have a fair or market or shop you love to return to again and again?  Tell me about it in the comments below!  And don't forget to visit the My History Fix Facebook page for fun finds from the Web.