I have to admit I'm a fan of the home makeover shows on HGTV. I love to see the creative process in action…even though I get frustrated by people who act like they know styles when they don't, and destroy historic features in the homes they buy.
For instance, on a recent House Hunters Renovation, the buyer wanted a Craftsman style house. He proceeded to call out a traditional mantle and a Mid-Century Modern rock wall as examples of the style. Wrong and wrong. Wood and rock do not a style make!
And then, par for the course, they busted up an old tile bathroom that this girl would have restored.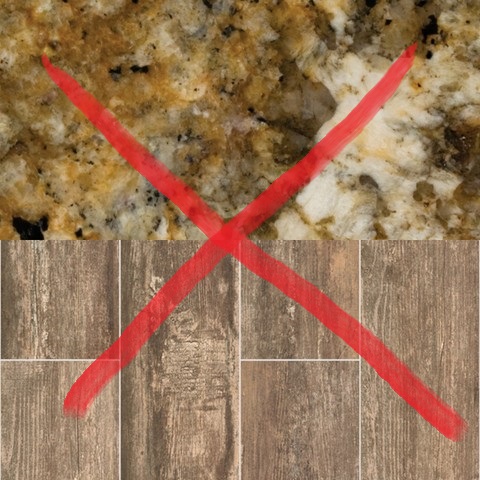 This got me thinking. I would make an interesting subject on House Hunters Reno because I would tear out the new, and make it look old. (I know, I should just work with Nicole Curtis—gladly!)
So allow me to share my vision. Pretty as they are, you can keep your granite and your wood-grained tile. I'll take the carrara glass and chrome please!
Feast your eyes on these lavatory concepts from the 1920's-1940's. These are my dream bathrooms!… (as always, click the pic to enlarge!)
Streamline Moderne in all its glory.
Perfect for your 1920's English Revival home.
Exotic "Oriental" flair.
Care to escape to Morocco for a bath? I'm not sure I need to lounge in my bathroom, but it looks good!
Surreal, but I like it! What's that tiny sink in the corner? It's a dental sink. Conceived to alleviate bathroom traffic, its sole purpose is for brushing teeth! It was all the rage in high-end homes of the era; remember, even if you were well-off, you probably still had only one bathroom. They persisted into the 1950's and 1960's, when they got more high-tech, kitted out with flushing rims!
Sigh. Fun colors, the mirror and sconces are to die for, and check out the vertical installation of the tub and shower fixtures!
Of course these are for the most part, rather conceptual, not the standard bathroom of the day. But I'll take these survivors with pleasure…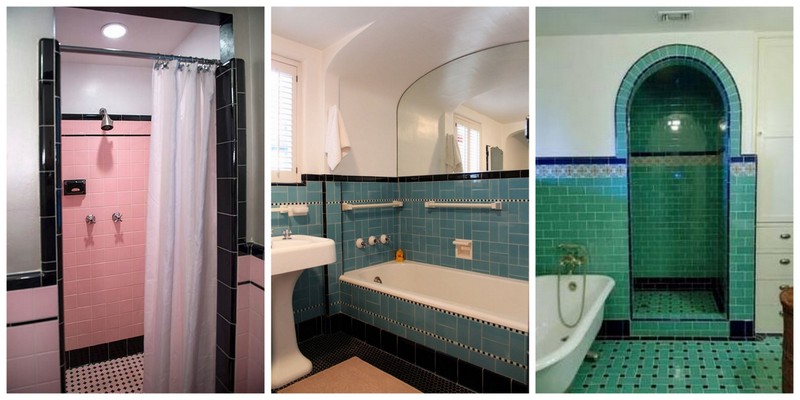 I want to throw something at the TV when I see remodelers take a sledgehammer to gems like these. If you don't want a cool, old bathroom, please buy a different house!
Yes please! This would actually look good in my current bathroom…
So tell me, are you on Team Restore or Team Renovate? …or somewhere in between?
Click over to Facebook for more vintage bathroom fun via old product advertising!