Am I the only person to have nearly melted down in the middle of touring a house museum?
Why would anyone do such a thing? Well…
I recently visited the Old Manse in Concord, the former home of the town's Patriot minister, William Emerson, and literary luminaries Nathaniel Hawthorne and Ralph Waldo Emerson (William's grandson).
The home was witness to the Revolutionary battle of the North Bridge, just a stone's throw away. But it observed much more than that; its existence documents the lives of those that lived there, and a simpler way of life.
It was the usual tour, a sampling of a few rooms in the house, and I thought my state of mind was par for the course as well.
It was.
At least until we visited the upstairs study. My experience unfolded like this…
It started with a quaint story: The scroll top secretary was cut so the piece would fit in the room. I can't imagine hacking into a lovely piece of furniture like that, but I do understand needing to maximize your space. I take a photo.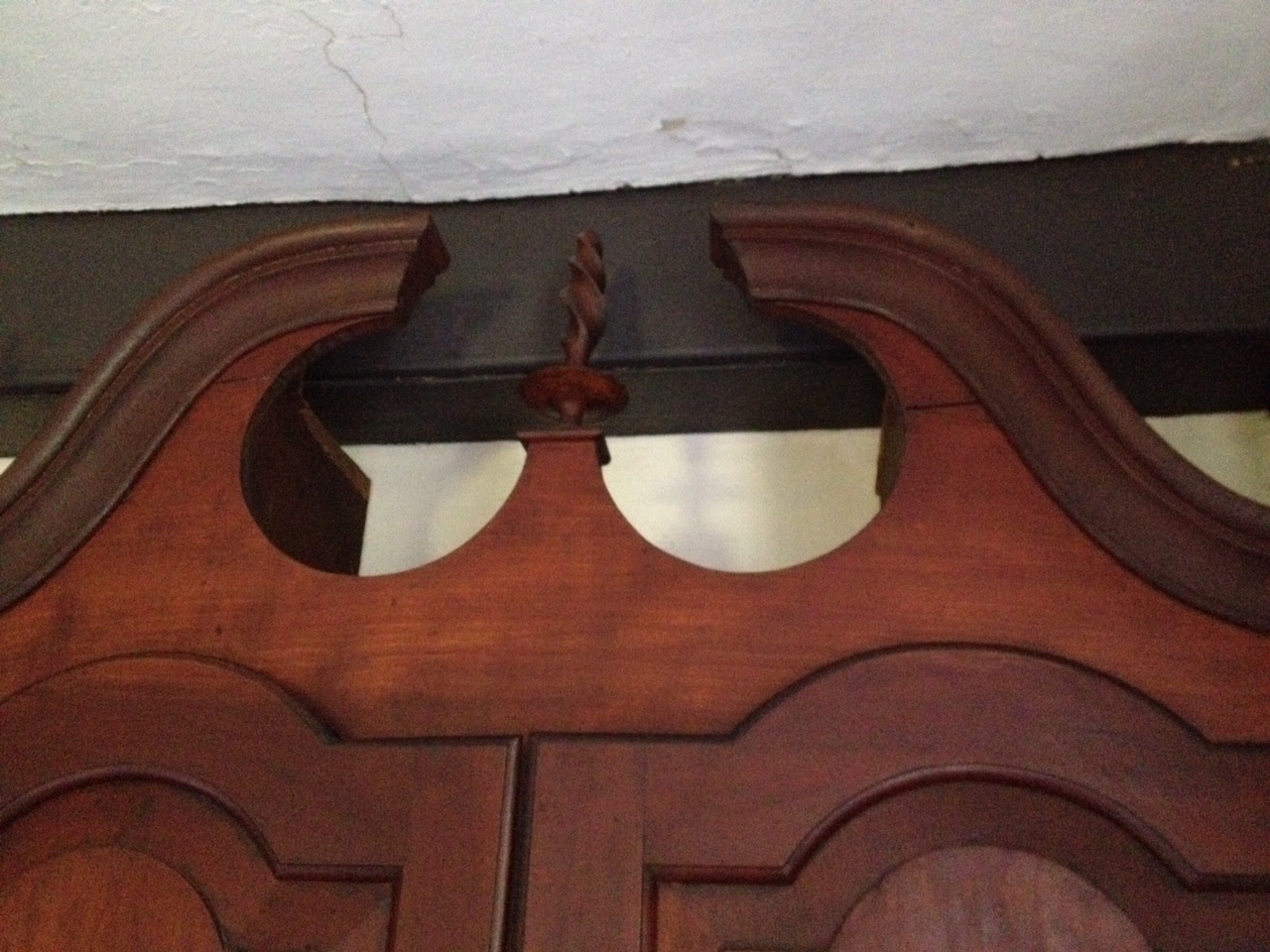 The room has a view to the battlefield across North Bridge, a battle in which William Emerson took part.
We are told that when Mrs. Emerson spied her husband on the field, through the window they normally enjoyed quiet sunsets, she shouted to him, "I need you here, sir!"
Of course he didn't hear her.
An anecdote conveying a historic moment, but more than that, love and fear.
The docent then directs our attention to another window in the room, to one particular pane.
This pane was the victim of graffiti, the perpetrator none other than Mrs. Nathaniel Hawthorne! It contains a two-part message, documenting moments important to her while her family rented the home.
Mrs. Hawthorne was an artist in her own right, a painter, and she used the study as her studio. She sold a painting named "Endymion" to cover the rent one year, which was $100—that alone is enough to make me cry! Completion of this painting moved her to inscribe the event in the window pane:
"Endymion painted in this room – finished January 20, 1844"
The second inscription vividly portrays a moment in time, so sweet and special that she wanted it remembered always:
"Una Hawthorne stood on this window sill January 22d, 1845 while the trees were all glass chandeliers – a goodly show which she liked much tho' only ten months old" (sic)
Cue waterworks!
Was it the lovely vision painted with words, the picture of a simpler life? Was I feeling the spirit of the lives lived in this space?
Baffled by my emotion, I was able to keep the tears in check.
Until the docent began talking of the writing, the great works that were written in the space. A special ratcheted desk was installed specifically for focused writing time (facing the wall!) Nathaniel Hawthorne. Ralph Waldo Emerson.
Now the tears are flowing…silently, but embarrassingly hard to disguise.
It all comes crashing down on me: my hectic 21st century life barely allows me to keep up with my blogging, let alone write the books I know are in me. I feel a deep longing, a need to escape my life if only for a while…do I need to escape or can I make changes?
How do I create a more satisfying, fulfilling life for myself?
All this from a visit to a house museum.
It's the stories that things tell us.
We must keep the stories alive by preserving the places and things that tell them.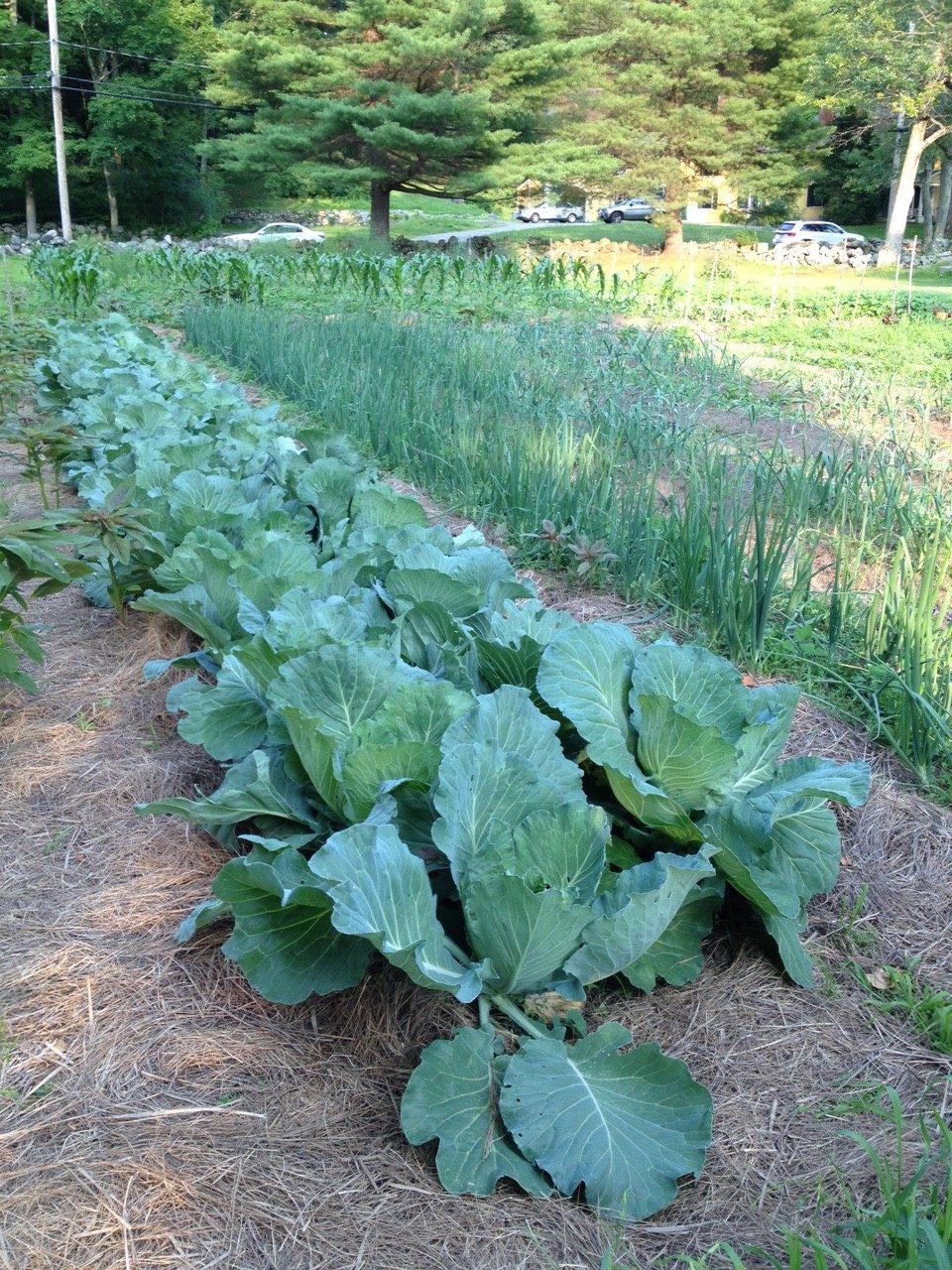 Many thanks to the Trustees for Reservations for caring for this amazing story-filled site that touched me so deeply.
Please tell me…have you ever had an oddly stirring experience like this? Share in the comments below or over on Facebook!